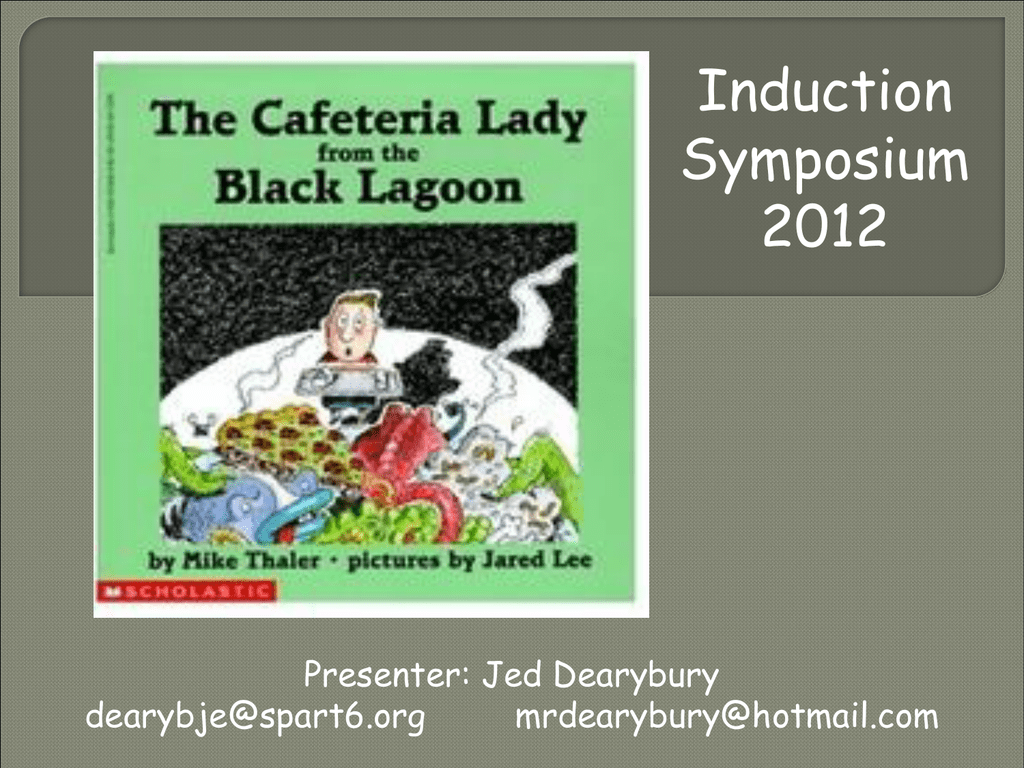 Induction
Symposium
2012
Presenter: Jed Dearybury
[email protected]
[email protected]
Meet My
Friend
His name is
J.E. Miserable
He lives at the
corner of "Too Busy
Lane" and "No Time
Court"
His best friends are
work, the Internet,
and the couch.
•Stressed
•Worried
•Overwhelmed
•Fear of Failure
•Overworked
•Underpaid
•Fragile Self-Esteem
•Plumb Tuckered Out
Mr. Miserable
Mr. Dearybury!!!
Overcoming "The Miserables"
• Go home before 3:30 at least 2 times a
week…build up to 3 times.
• Limit your "pinning" and "googling"
• Be active in a NON SCHOOL related
group, club, or activity.
• Spend time with family and friends.
• Treat yourself!
No Thank You Lunch Lady!!!
• Eat Breakfast
•Healthy Snacks
•Bring Your Lunch
•Don't Go On A Diet…CHANGE your
diet.
•Be active!