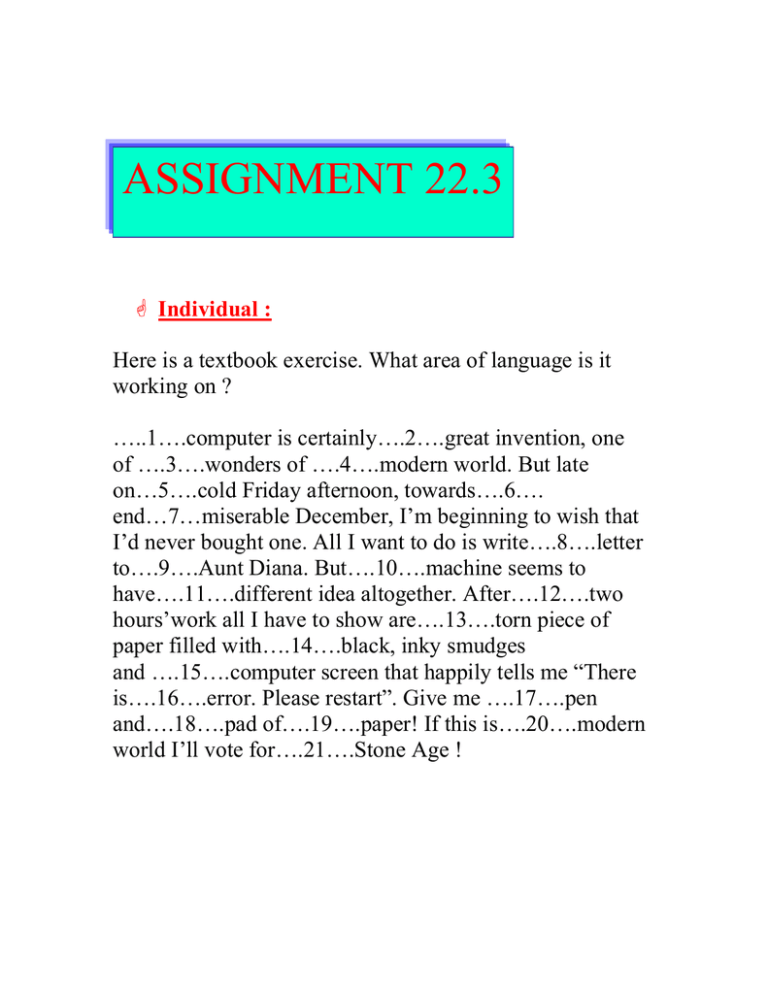 ASSIGNMENT 22.3
 Individual :
Here is a textbook exercise. What area of language is it
working on ?
…..1….computer is certainly….2….great invention, one
of ….3….wonders of ….4….modern world. But late
on…5….cold Friday afternoon, towards….6….
end…7…miserable December, I'm beginning to wish that
I'd never bought one. All I want to do is write….8….letter
to….9….Aunt Diana. But….10….machine seems to
have….11….different idea altogether. After….12….two
hours'work all I have to show are….13….torn piece of
paper filled with….14….black, inky smudges
and ….15….computer screen that happily tells me "There
is….16….error. Please restart". Give me ….17….pen
and….18….pad of….19….paper! If this is….20….modern
world I'll vote for….21….Stone Age !