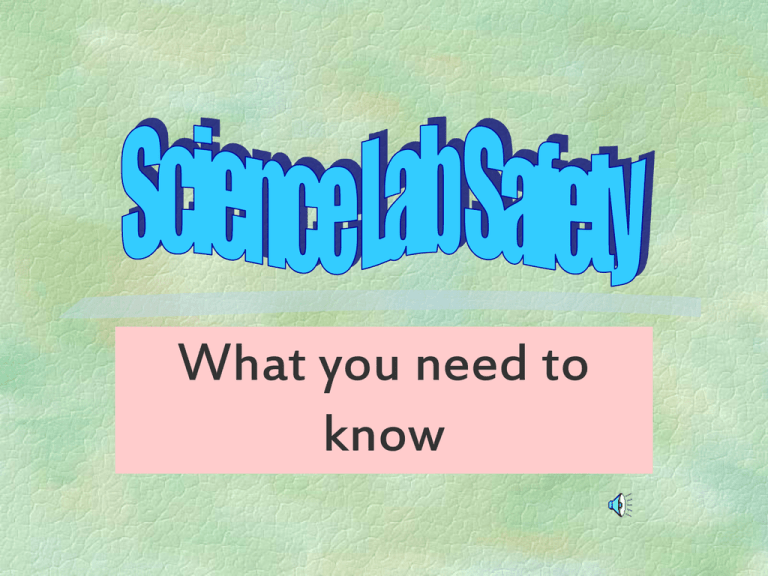 What you need to
know
Where to Begin
 Proper Attire- tie back long hair,
no loose clothing
 Closed toed shoes
Can you find something wrong with this picture?
That's Better!!!
TIE BACK LONG HAIR
What's wrong in this picture?
NO EATING OR DRINKING IN LAB!
Wear Goggles
Wear Goggles
Are these girls being safe?
Listen to your teacher
Absolutely No
Horseplay
Definitely Not Allowed
What to do when something
gets in your eye:
What to do:
 Immediately go to the eye wash center
 Flush eye with water
 Tell the teacher
 Go to the doctor if irritation persists
Flush eye thoroughly with water
NEVER PICK
UP GLASS
With your
Bare hands
SAFETY SHOWER
TESTING ODORS
Waft the smell to you---Don't Sniff it
CORRECT
Burning Hair Smells Really Bad!!!
Watch Out For Fires
LIST
Proper attire
Safety Equipment
Safety Procedures
Clean Up Your
Mess!
HAVE
FUN!!!!!