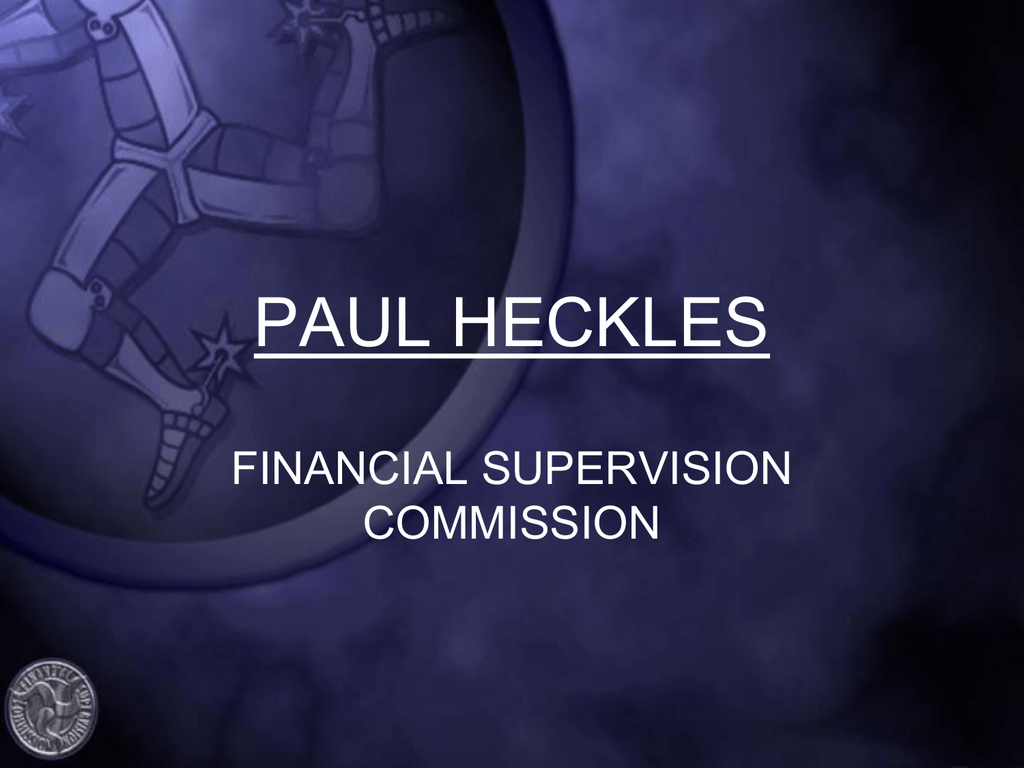 PAUL HECKLES
FINANCIAL SUPERVISION
COMMISSION
IOM & INTERNATIONAL
REGULATORY UPDATE
FSC's AML / CFT Handbook
Anti-Terrorism and Crime
(Amendment) Act 2011
Anti-Terrorism (Money Laundering)
Code 2011
IOM & INTERNATIONAL
UPDATE
Should be on Statute circa. July
2011
Consultation ends – JAMLAG 18th
May 2011
Comments –
[email protected]
INTERNATIONAL POSITION
1st
2nd
3rd =
5th
6th =
9th =
12th =
Guernsey
47
Jersey
44
Singapore & USA
43
Belgium
42
Cyprus, Panama & Slovenia
39
Cayman Islands, France & Malta 38
Estonia , Hungary, IOM,
Portugal & UK
36
IOM AML/CFT ACTION
AREAS
Designated Non-Financial
Businesses & Professions
(DNFBPs)
Money Lenders
Non-Profit Organisations
Ratification of the Palermo
Convention
IOM AML/CFT ACTION
AREAS
Ensuring all 1931 Companies BO
Details
Trust Register
Cash Transportation by Mail – Post
Office Act 1993
UK EVENTS
UK'S Bribery Act 2010 – Need
Policies in Place by 1st July 2011
Guidance Issued by UK's Ministry
of Justice
http://www.justice.gov.uk/guidance/
making-and-reviewing-thelaw/bribery.htm
UK EVENTS
UK's Relaxing of Financial
Regulation
Dismantling of the FSA
HMRC – Tax Evasion Penalties if
Tax Havens involved 6th April 2011
Creation of Economic Crime
Agency?
INTERNATIONAL EVENTS
EU's "White List"
4th EU Money Laundering Directive
INTERNATIONAL EVENTS
FATF Consultation on Rewrite of
it's AML / CFT 40
Recommendations & 9 Special
Recommendations
FATF Requirement for Progress
Reports
GOOD NEWS
OECD Evaluation of the Isle of Man
Forum on Transparency and
Exchange of Information for Tax
Purposes peer review report
Hopefully Finalised Shortly – Good
Press
CONTACT DETAILS
[email protected]
Telephone: 689310
ANY QUESTIONS
?