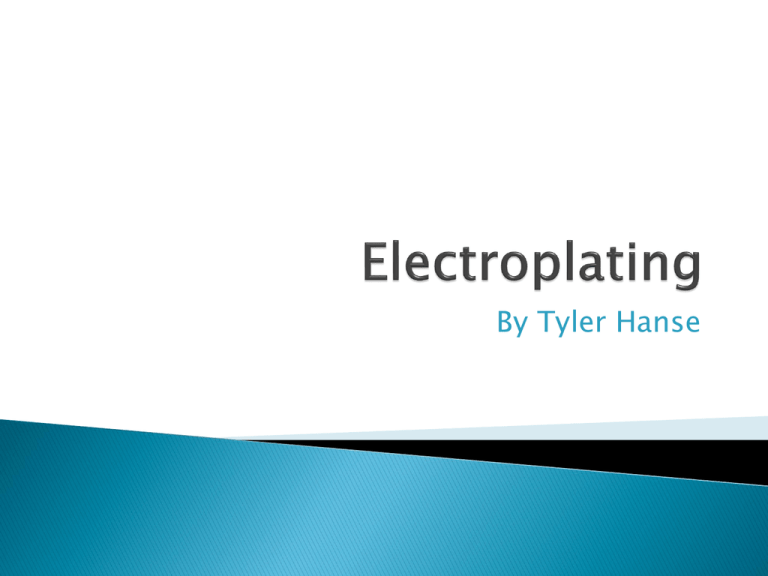 By Tyler Hanse
 Deposition
of a thin layer of
metal on a surface by an
electrical process involving
oxidation-reduction
Chromium
Chromium is used to coat steel parts on
cars as well as other machines and steel
products. This chrome plating helps to
prevent corrosion and rusting.


Nickel is used in
the coating of
several metal
products, including
our currency, many
coins have been
plated with nickel
for protection from
corrosion
The reaction for plating nickel can
be written as Ni2+ (aq) + 2e- 
Ni(s)

Electroplating requires a power source
usually a battery. The power source is
supplies electrons to the cathode (the place
where the reduction occurs). The electrons
are created in the anode (where oxidation
occurs) they then travel up the anode to the
power source where they are propelled to
the cathode and applied to the product that
is being electroplated.




Electroplating is similar to what we studied
earlier in class, because it uses…
Oxidation
Reduction
The transfer of electrons

What is electroplating?

Give two examples of how it is used.

How does electroplating happen?