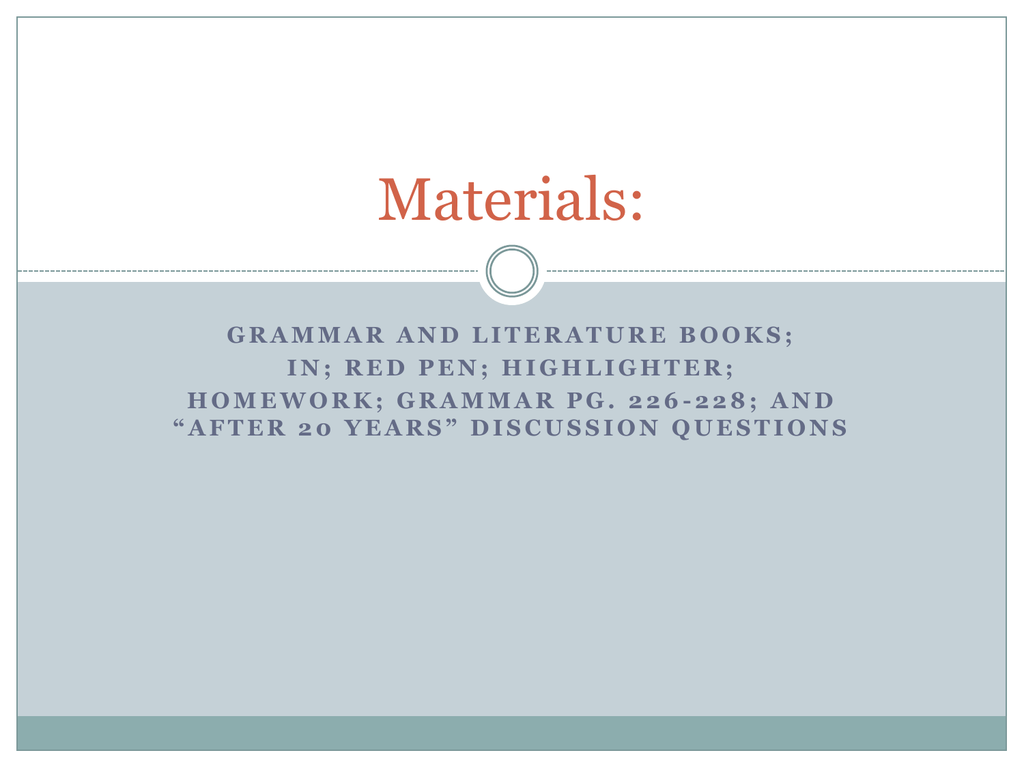 Materials:
GRAMMAR AND LITERATURE BOOKS;
IN; RED PEN; HIGHLIGHTER;
HOMEWORK; GRAMMAR PG. 226-228; AND
"AFTER 20 YEARS" DISCUSSION QUESTIONS
"Names/Nombres"
by: Julia Alvarez
PG. 262
O.A. Subjective vs. Objective
 Define and give an example of "subjective" and
"objective" (Literature book pg. 261)
 Write an example (of your own) of each.
Read "Names" on pg. 263 and answer Discussion Questions
Copy the questions and answer on pg. 52 in IN
 What is the main idea of the story? (List 3 concrete
details from the story that support the main idea).
 From which point of view is the story told? What
evidence do you have? (1 concrete detail)
 Is this essay subjective or objective? How did you
know? (Write one concrete detail that supports your
answer).