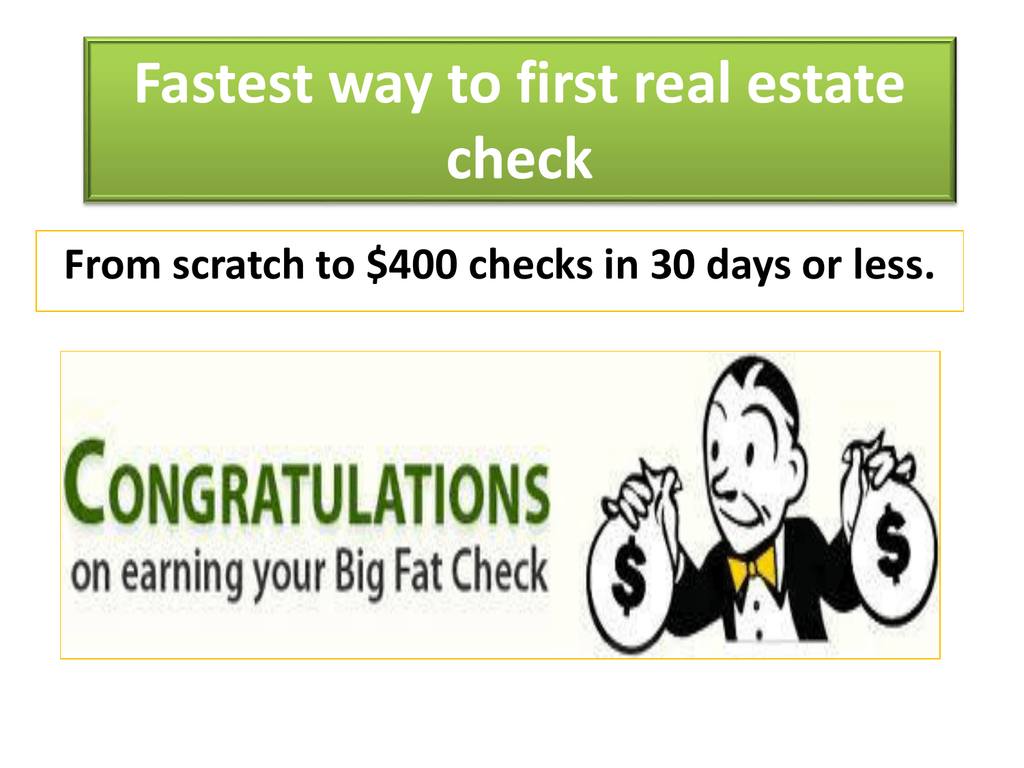 Fastest way to first real estate
check
From scratch to $400 checks in 30 days or less.
Who are we?
Our company is L&A Real
Estate Solutions Providers and
we are a 2-facet business, as on
one end we help sellers who
are having issues with their
properties and can't sell at a
fair price.
Secondly, we are helping
buyers who are after their next
cheap bargain deal or steady,
no hassle rental investment.
What do we have to do with your first
check?
Our process uses locators who "drive for dollars".
If you spot vacant houses that are rotting
away, but have potential and aren't doing
anything about it. You are throwing
money right out the window!
So how can we help?
We have the knowledge, key relationships,
resources and insights to perform the task.
You can find these and by collaborating with us
earn as much as $500 on a single deal. Check this
out - even if the deal doesn't turn out to be
profitable for us, we still pay a guaranteed
standard finder's fee - it's a no-brainer for you.
Common fears
Let me just say that there are thousands out there and
new ones coming to the market every day.
We have an automated system
that is top notch and friendly to use.
We have step-by-step guidance and we pay promptly within 48 hours.
Your next step
1. Sign up to become a property locator it's FREE! www.usrebargainseekers.com
2. Read the welcome email and study the
training to get started immediately!
3. Go out there & have some fun: bring
leads consistently.
ACT NOW!
www.usrebargainseekers.ocm
Call 1-800-469-8741
speak with head of the property locating
program,
Lior Gantz, our Property Locating Coach.