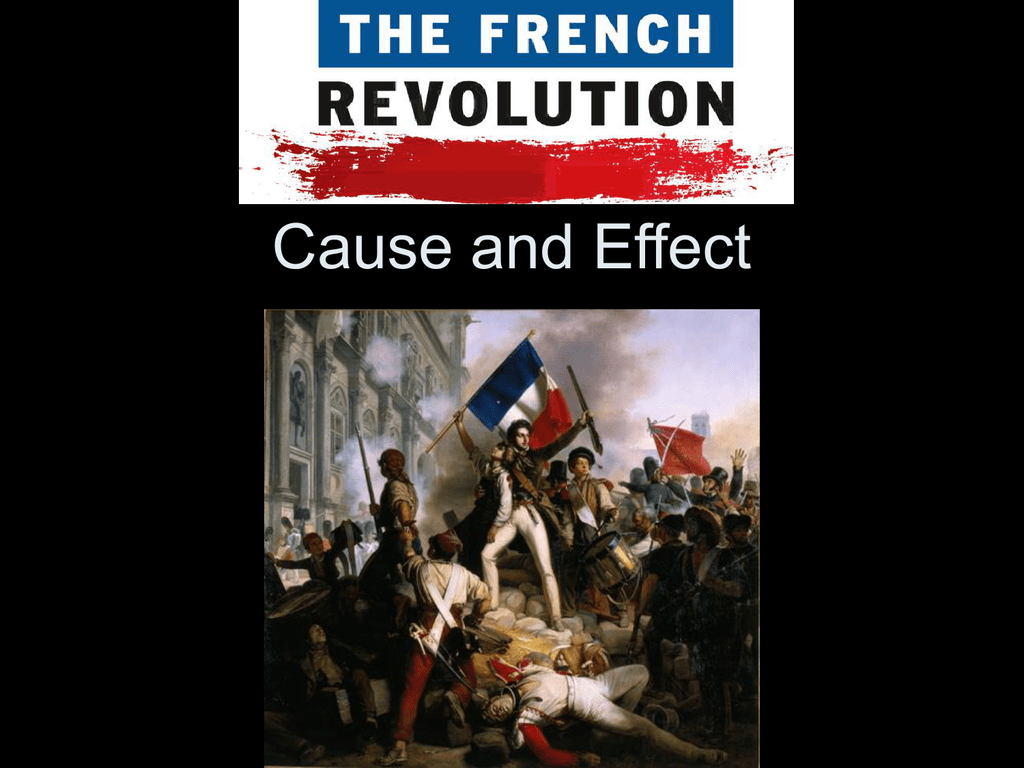 Cause and Effect
Causes
•
•
•
•
Political
Economic
Social
Intellectual
Bastille
Political
• Weak Monarchy
• King Louis XIV was
indecisive and easily
persuaded.
• Foreign Wars
• Failure at reform
• Failure to support
consistent ministers that
were trying to help.
Economic
• Huge debt from the 7
years war and the
American Revolution
• Lavish spending by
Queen Marie Antoinette
• Heavy taxation on the
Third Estate
• Inflation on wheat and
bread and common
goods.
• Money spent on
churches and palaces.
Social
• Three classes
– First Estate: Clergy
– Second Estate:
Nobility
– Third Estate:
Commoners
• First and Second Estate
have more power than
the Third Estate even
though they only make
up 2% of the
population.
• Third Estate taxed
heavily, extremely poor,
and starving.
Intellectual
• Third Estate started
reading the
Enlightenment
philosophers work.
• Used the example of
the American
Revolution in their
favor.
• Freedom of speech
and print came about
which created tidal
waves of information
and emotion.
Voltaire & Rousseau
Things You
Need to Know
• Effects of the French Revolution
1. Democratic ideals inspired revolutions in
Europe and Latin America.
2. Nationalism and desire for selfdetermination grew as a result of
American and French Revolutions.
3. The Napoleonic Code is a foundation for
future law codes.
4. Napoleon desire to conquer Europe
prompts him to sell Louisiana to the
United States.