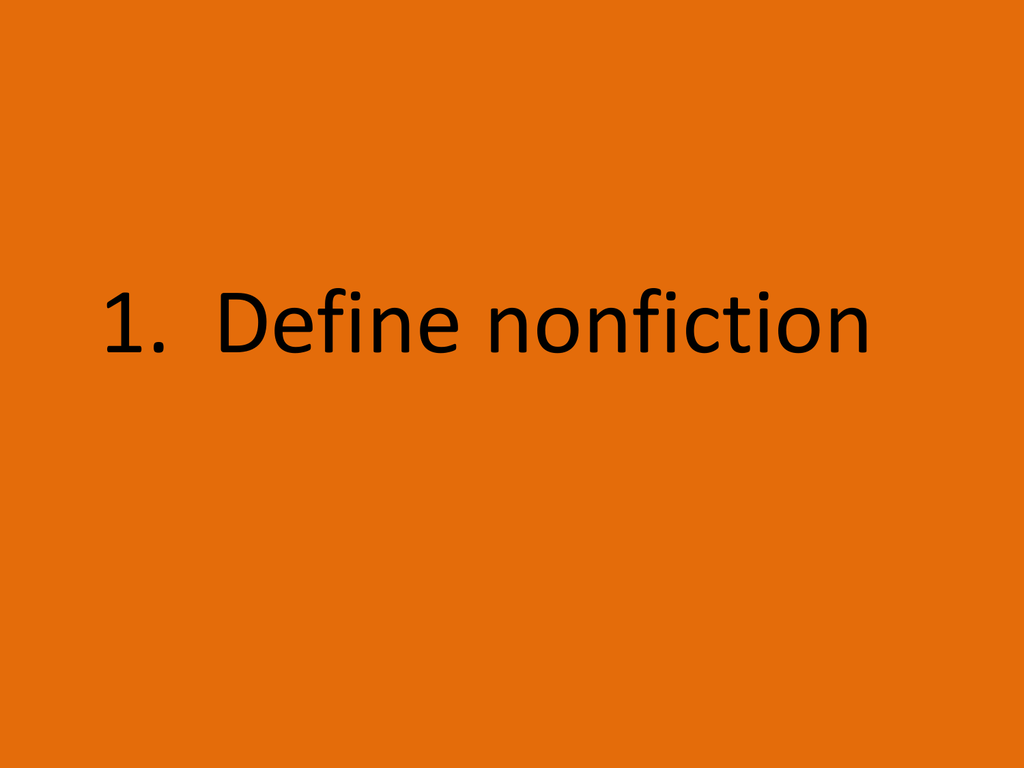 1. Define nonfiction
What nonfiction
have you read?
List as many
different types
of nonfiction as
you can
What are
literary
elements?
What are the key
literary elements to
use when writing
nonfiction?
COLLINS TYPE 1:
- Skip lines…write on every other
line
- You must write at least _____ lines
or for _____ minutes.
- CSRQ
- Write: Type 1 in left hand corner
- Write Name in right hand corner
- NEVER FORGET THIS FORMAT!!
Collins Type 1
Continue following prompt/starter
by writing at least 15 lines:
Define (in small groups)
-
Assumption
Circumstance
Context
Convince
Credible
Perspective
Speculate
Verify
(HONORS)GROUP QUESTIONS
1.What is McCracken's main purpose for writing
"Desiderata"? Explain.
2. Identify the key idea in each of the final seven
paragraphs of "Desiderata". (b) Consider the
relationships among the individual key ideas.
Then, write a general statement in which you
express the central idea of the entire work.
Remember that each of the key ideas will support
the work's central idea.