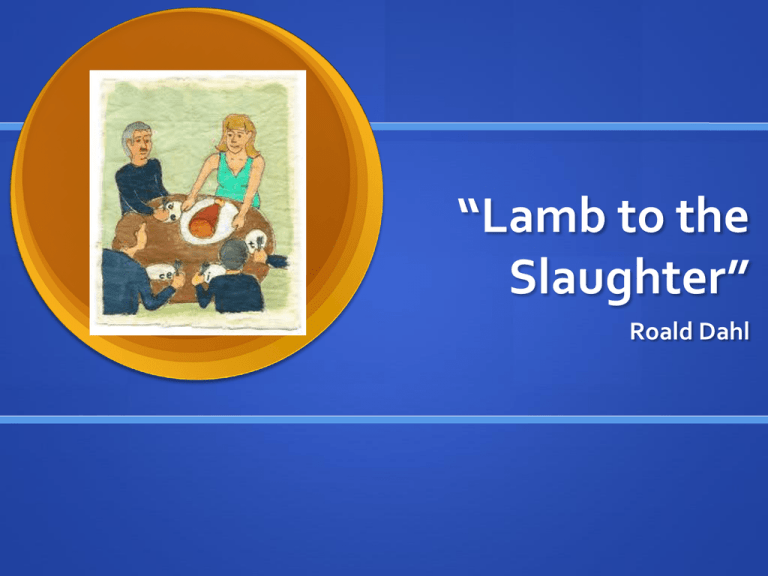 "Lamb to the
Slaughter"
Roald Dahl
Allusion
Reference to something well-
known.
Biblical allusion to the Bible – lamb
to the slaughter.
"Mary had a Little Lamb"
IRONY
Situational Irony: Something
happens opposite of what you
would normally expect.
Dramatic Irony: The reader knows
something important that the
characters do not know.
Verbal Irony
Characters
 Mary Maloney
 Dutiful wife, 6 months pregnant, truly cared about her
husband.
 Patrick Maloney
 Police Officer, cheating/ left his wife for another woman
 Investigators
 Friends of the Maloneys
Summary
 Mary Maloney kills Patrick with a frozen leg of lamb when
he tells her he is leaving her. (Situational Irony)
 She goes to the grocery store to create an alibi for the
investigators.
 The investigators end up eating the murder weapon they
are looking for without knowing it. ( Dramatic Irony)
 Allusions to the Bible, Mary had a Little Lamb, Mary who
was as gentle as a lamb becomes a slaughterer.
THEME
Sometimes good people can be
driven to do bad things when
pushed far enough.