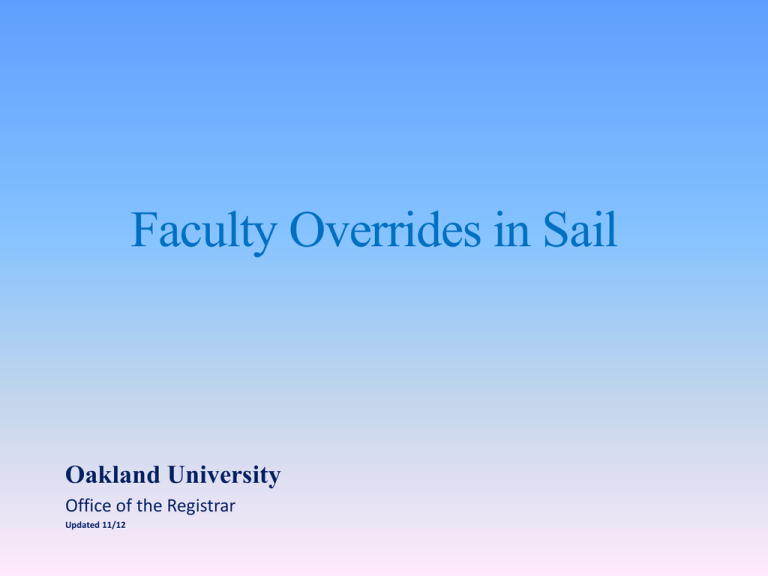 Faculty Overrides in Sail
Oakland University
Office of the Registrar
Updated 11/12
Log into Sail: Select "Faculty Services"
Select "Registration Overrides"
"Select Term"
Any active term can be selected then click "submit"
Return to previous screen to change semesters
Overrides can be given before registration begins
Enter Student Information:
Search by G# or last name, first name, then click "submit"
Verify selection is correct by clicking, "submit"
Faculty Registration Permits / Overrides
Choose override and course from the two drop down menus
then click "submit"
Confirm changes by clicking "submit"
Override Confirmation
Important Note: "ID Selection" Box
When finished with the current student override, you may return
to the page titled, "SAIL INFORMATION SYSTEM STUDENT
VERIFICATION".
Once you return to this page , you may click on "ID Selection"
to perform the next student's override. You DO NOT have to log
out and start from the beginning of the system.
**Shortcut:
You may also scroll down to the bottom of "Registration Permits
/ Overrides" page to access "ID selection" button.