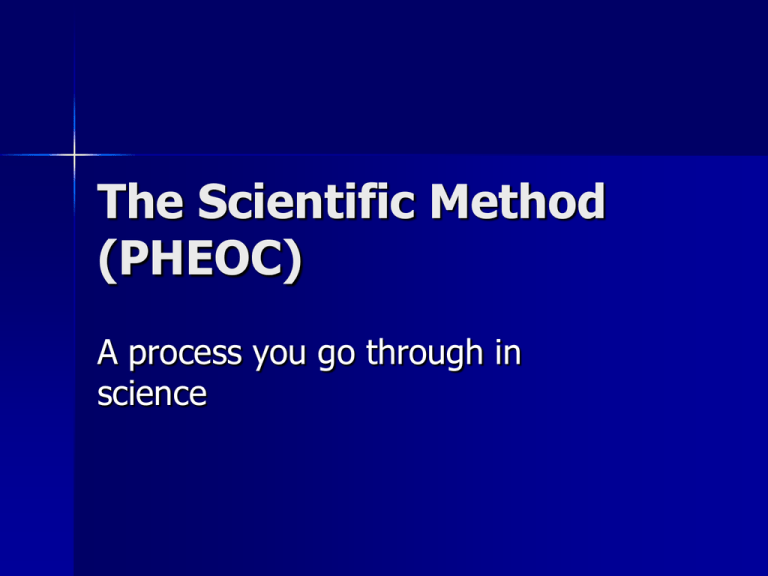 The Scientific Method
(PHEOC)
A process you go through in
science
Problem


What will you be observing?
What are you trying to figure out or
solve?
Hypothesis

Prediction or educated guess as to
what will happen
Experiment

Actually performing the lab; carrying
out the steps to test your hypothesis
Observations/Data

Information as to what you see or
observe during the lab. Facts, data
charts, graphs, any information
gathered during the experiment or lab
Conclusion

Results of the lab. This should relate
to the hypothesis.