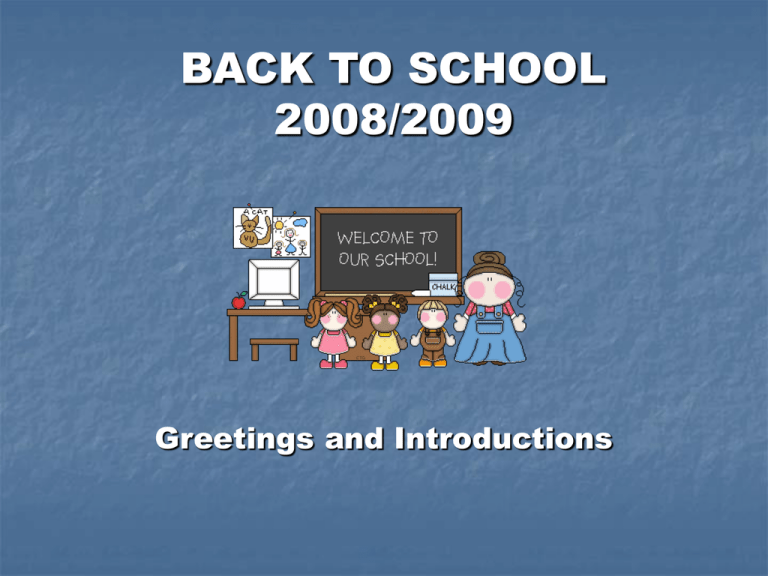 BACK TO SCHOOL
2008/2009
Greetings and Introductions
08:00
12:40
GOOD MORNING
18:30
GOOD AFTERNOON
23:30
GOOD EVENING
GOOD NIGHT
INTRODUCING YOURSELF
Hi!
Hello!
My name
is Susan
My name
is Robert
What is your name?
Hello!
My name
is Ellen
I am
twelve
years old
I'm
thirteen
years old
How old are you?
I am
eleven
years old
I live in
London.
My
address is
11 Elm
Street
I live in
Dover.
My address
is
51 knight
Road
What's your address?
I live in
Kent.
My address
is
3 Turnip
Avenue
My
telephone
number
is
239714776
My
telephone
number
is
145008766
My
telephone
number
is
987766543
What's your telephone number?
Hello!
My name is Almudena Romero.
I am forty years old.
I live in Brenes and my address is Naranjo
16.
My telephone number is 955622585.
I am a teacher of English.
Nice to meet you.