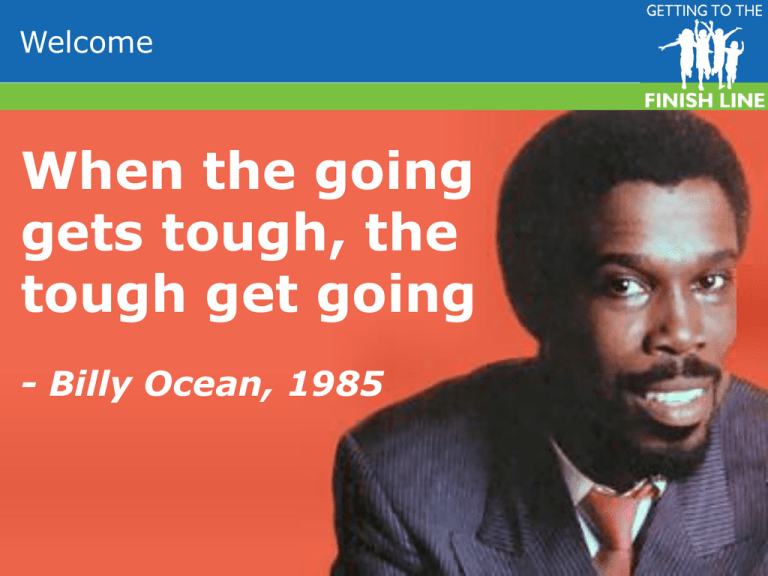 Welcome
When the going
gets tough, the
tough get going
- Billy Ocean, 1985
The Scenario
The Scenario
The Scenario
This Is a Drill … This is Only a Drill …
By Monday Morning
1. What's your objective?
2. What is your plan to
get it done?
But We're Playing by the Rules
1. Stick to the
scenario
2. Otherwise, your
reality applies
3. Referee makes
judgment calls
Back Here at 12:05!
11
12
1
10
2
9
3
8
4
7
6
5
Logistics
Groupings
IL & AR
WI & WA
Locations
AZ, OH, OR
and RI in
the lounge
Questions?
Work Session
See You Back Here at 12:05
What's Your Strategy?
The Big Questions
What is your objective?
How will you get it done?