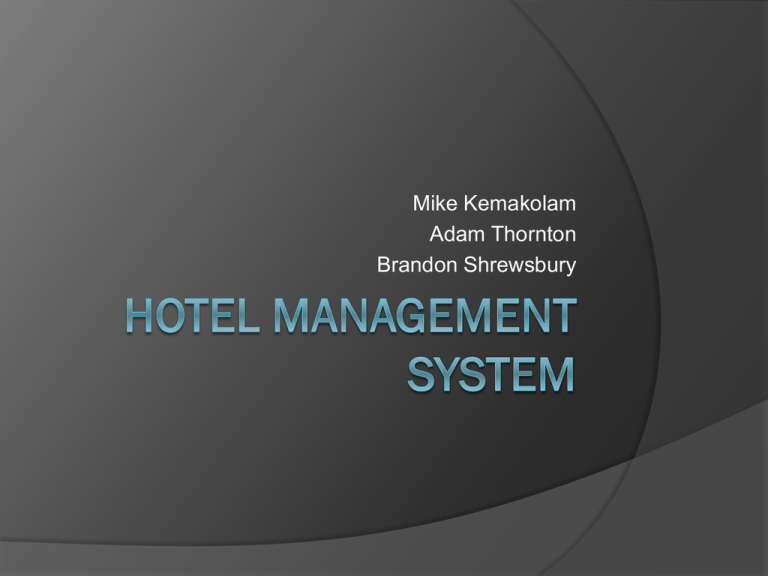 Mike Kemakolam
Adam Thornton
Brandon Shrewsbury
Description of application
A web based application that serves as
a hotel management system.
 Contains login / registration features
applicable to users, guest and
administrators
 The application allows users to book,
search and view info about all hotel
rooms that Alaskan Pipeline has to offer.

Business Needs

Goal: to create a website that
encourages guest/users to come to us
when they're looking for a comfortable
relaxing place to stay. The website
should be:
 Compelling
 Clearly identifies goals
 Easy to navigate
 Visually attractive
Demonstration of Application
Questions ?