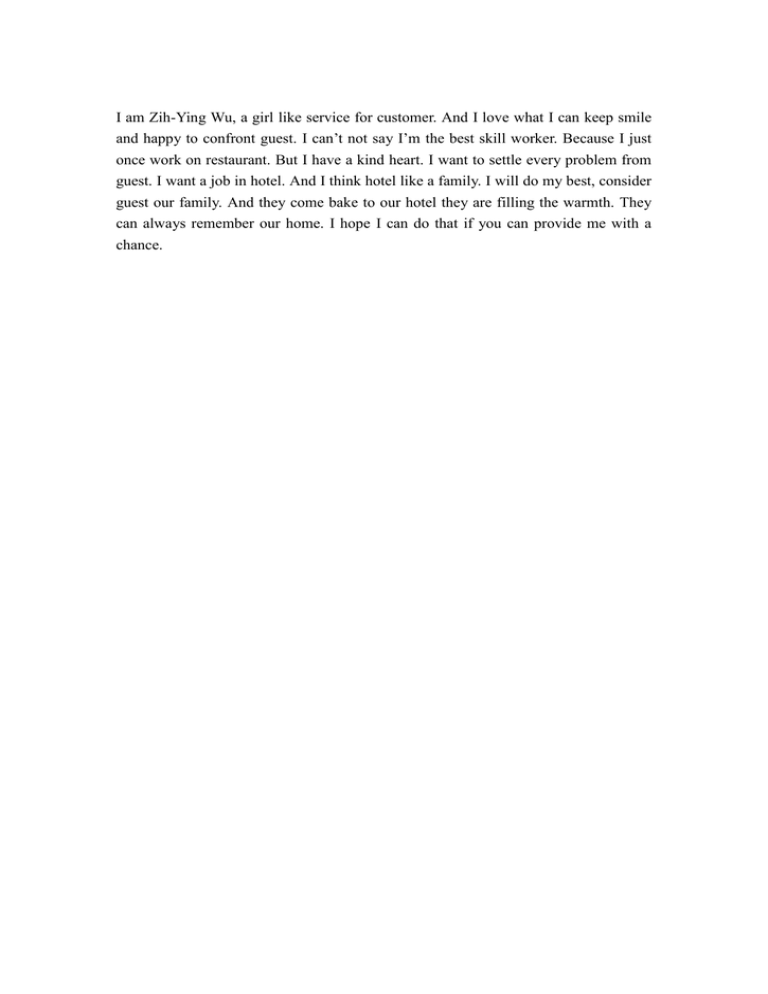 I am Zih-Ying Wu, a girl like service for customer. And I love what I can keep smile
and happy to confront guest. I can't not say I'm the best skill worker. Because I just
once work on restaurant. But I have a kind heart. I want to settle every problem from
guest. I want a job in hotel. And I think hotel like a family. I will do my best, consider
guest our family. And they come bake to our hotel they are filling the warmth. They
can always remember our home. I hope I can do that if you can provide me with a
chance.