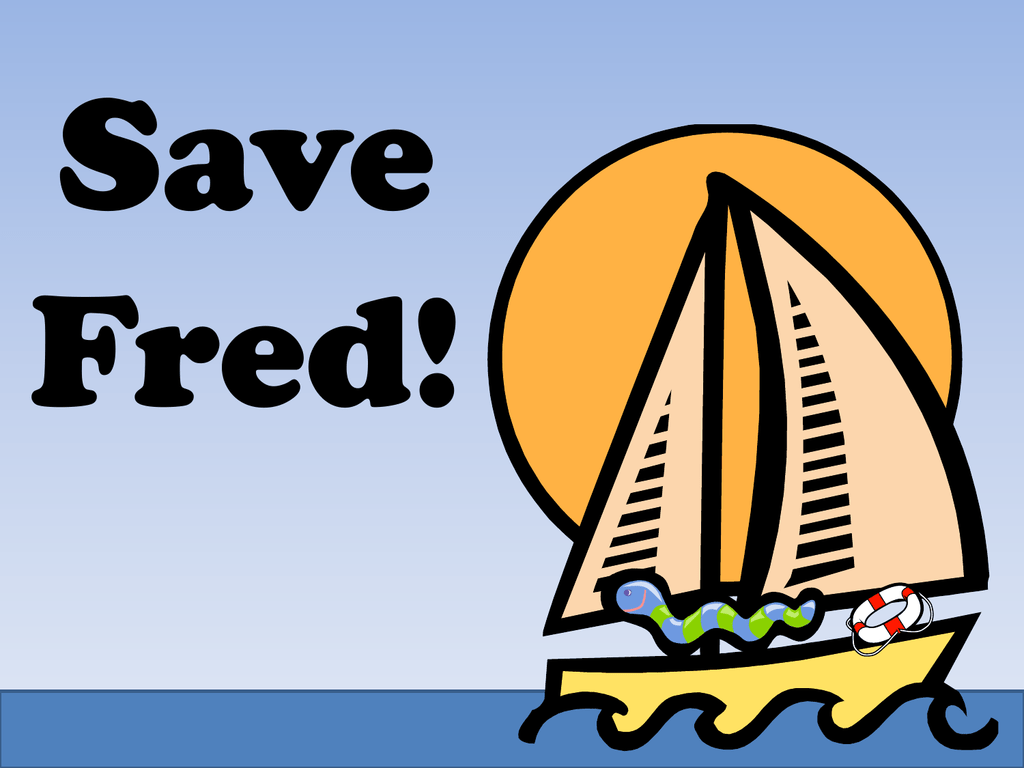 Save
Fred!
Fred the
Worm is on
his boat.
What is Fred
forgetting to
wear?
Fred's boat tips over!
His life ring is stuck
under the boat!
Fred can't swim!
Save Fred!
Rules for Saving Fred:
-You cannot touch Fred, the boat, or
the life jacket with your hands
(only with your paper clips.)
-You cannot injure Fred or pop the
life ring.
-Fred cannot touch the
water (the table!)
Fred the Worm is safe when…
-He is wearing his life jacket.
-He back on top of his boat!