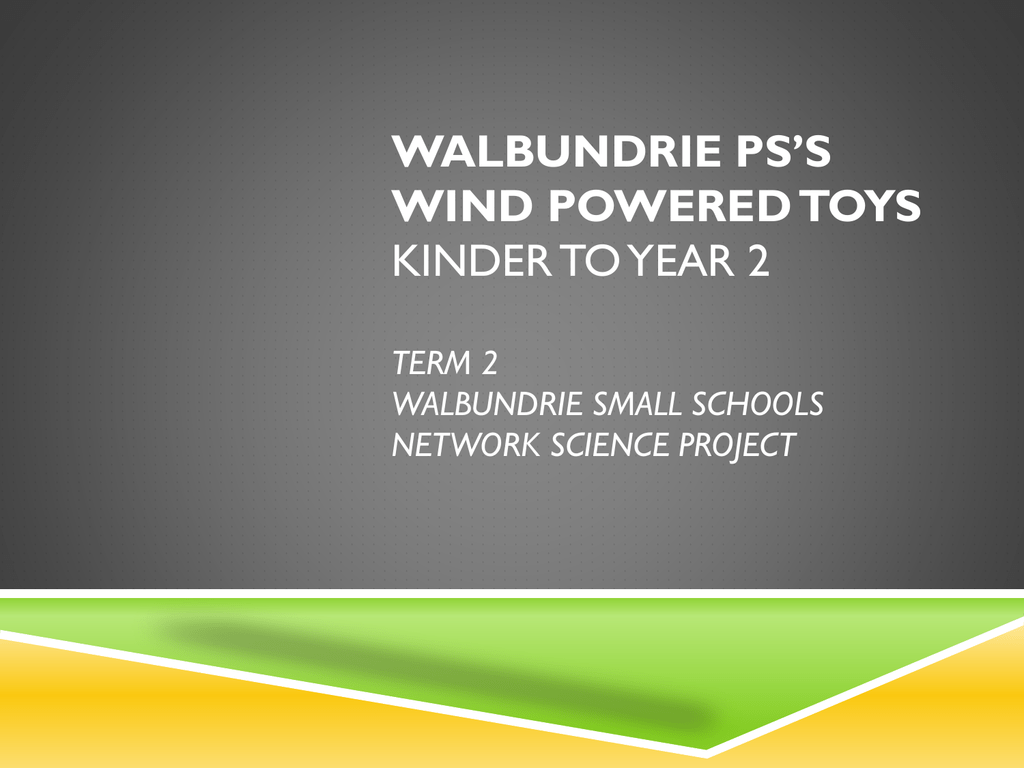 WALBUNDRIE PS'S
WIND POWERED TOYS
KINDER TO YEAR 2
TERM 2
WALBUNDRIE SMALL SCHOOLS
NETWORK SCIENCE PROJECT
OUR FIRST DESIGNS
EMMA
HAMISH
KAYDE
NATHAN
OLIVIA
THOMAS
SOME RESOURCES
STARTING TO MAKE OUR TOY
THE CREW!
Our first test
The wheels flew off!
We are making a double story bus. This
only has one story on it.
Our next test
And another!
Decorating our two story
bus
First attempt with our double
decker bus
OUR PLAYDOUGH DESIGNS
KAYDE
Bumblebee with wings
OLIVIA
A go cart with wind
pushing it
EMMA
A limo. Wind will
push the wheels
along.
THOMAS
A wind powered
racing car
IZZY
An octopus. The wind
will spin the spinners.
Next attempt at our double
decker bus
We tried again on a smoother surface
Another attempt outside
WE NEEDED MORE WIND
POWER!
After adding another balloon
Whilst it didn't move far, it moved!