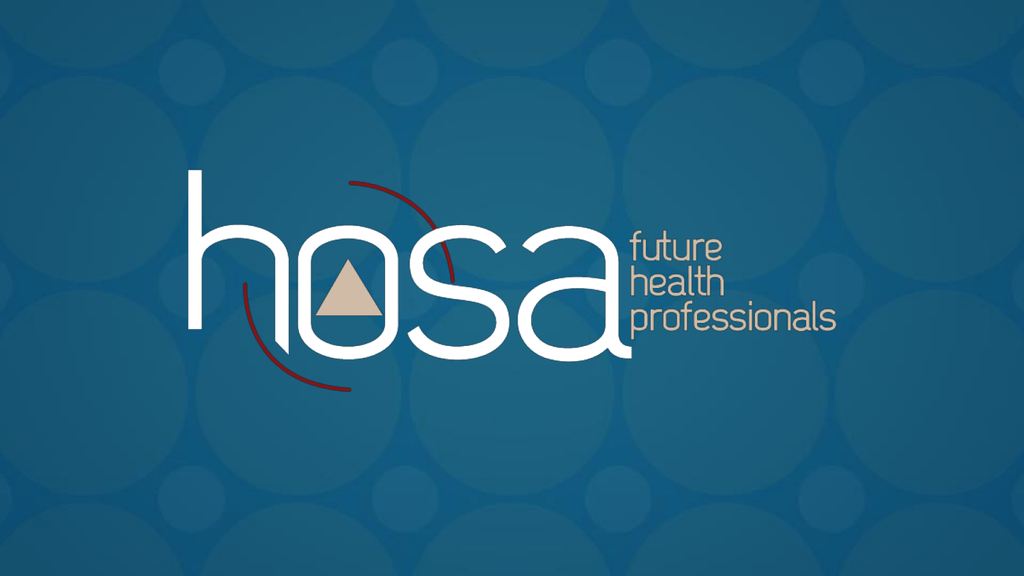 National
Competitive Events
Update
2013-14
Positive Growth
 Updating the National
Competitive Events Program.
 Meeting the needs of today's
students who are preparing to
be tomorrow's health care
professionals.
Health Science Events
Medical Reading books
for 2013-14
•Fragile Beginnings
•Making Rounds
•The PACT
•Lessons from the Mouse
• What Ails the White House
Health Science Events
 Medical Reading event – Changing to 50
multiple choice items and one tie-breaking
essay
 New Knowledge Test – Transcultural Health
Care
 Dental Spelling retired – 10 spelling questions
added to Dental Terminology
Health Science Events
Medical Math



Test plan revisions effective NLC
2014
Tie-breaker change, beginning at
2014 SLC, to 10 complex, multi-step
questions
Beginning at NLC 2014, competitors
will enter their responses on a grid.
Health Professions
Dental Science updated




Technical Advisory Committee responded to a skill
survey. Dental professionals from 16 states
responded.
New skill – Treating Contaminated Tray in the
Sterilization Center
Added anesthetic syringe to preparing dental
treatment room.
Delete: Pouring an alginate impression with plaster.
Health Professions
Personal Care
 Beginning at NLC 2014, this event will remain on
site at the conference hotel.
 Delete Procedure III – Occupied bed
Emergency Preparedness
Public Health Topic
Open Pandora's Box: Start the Conversation about
Community Mental Health
Today, the phrase "to open Pandora's box" means to perform an action that
may seem small or innocuous, but that turns out to have significant and farreaching consequences.
The event will focus on educating the public about mental health in an effort
to remove the stigma that currently prevents some people from utilizing
available resources. Mental wellness is a public health issue, and HOSA
members can start a conversation about mental health issues, and how
mental illness can be recognized and treated.
Emergency Preparedness
 Public Health
 Team size change to 2-6 members
 Prelim Round time decreased to 4 minutes.
 Think "movie trailer." Four minutes to
convince the judges they want to see the
whole thing.
 Round Two – 7 minutes to set up and 3
minutes to break down.
Leadership
Researched Persuasive Speaking topics
 Vitamin Supplements: Hype or Help?
 Obesity: Disease or Choice?
Prepared Speaking and Speaking Skills
 The Future Starts Now
Leadership
 Extemporaneous
Speaking is retired and
will not be offered at NLC
2014.
 Medical Photography –
delete the requirement for
submitting photos on a
CD.
Teamwork
Biomedical Debate topic
 The U.S. Government is failing war injured
service members.
Public Service Announcement topic
 Child Hunger Ends Here – Educating Your
Community on How to Prevent Child Hunger
Have a PSA Team?
ConAgra Foods and USA TODAY Charitable Foundation are working together
on ending child hunger in the U.S. The Child Hunger Ends Here PSA
Challenge is designed to make students aware of the nearly 17 million
children facing food needs in communities nationwide. Your PSA team may
like to submit their project to compete on a grander scale.
Visit their web site at http://usatodayeducation.com/childhungerends/wpcontent/uploads/2012/12/Challengedocs13.2-4.pdf
Teamwork
Career Health Display




Name change to Health Career Display
Display stands alone
Rating sheet revision – 55% presentation,
45% display
At the national level, teams will have the
OPTION of National HOSA providing a
white presentation display board.
Teamwork
Creative Problem Solving


Eliminate judge questions
Time will remain at 10 minutes for the presentation
Teamwork
Creative Problem Solving Resources
NEW for 2013-14 – Creative
Thinkering by Michael Michalko
DELETE – My Pocket Mentor
Recognition
OHC – Rating sheet modifications based on
feedback and review of data
 HOSA Week – include in OHC and delete as stand
alone event
 National Recognition Portfolio – on HOSA
website as teacher tool, retire from national event
status

Recognition
Barbara James Service Award
 Chapters must register on NobleHour
 HOSA members will enter their hours online
 An email is generated
to the chapter advisor
 Community service
hours are approved by
the chapter advisor
Does this Activity Count for Barbara James?
Not all volunteer hours provide community
service. Only community service hours that are
performed for the common good should be
approved for this event. Advisors must take
responsibility to assure that only true
community service hours are approved.
Examples of Approved Community Service:
• Hospital/health facility volunteer
• Rescue squad volunteer
• Volunteer at Special Olympics
• Church activities that serve the community at-large
• Fundraising for charity or the community (American Red Cross,
March of Dimes, Afghanistan Children's Fund, Salvation Army,
etc.)
• Volunteer at a senior center or Hospice
• HOSA activities that serve the community - in the community
• Community service with another volunteer agency
Examples of volunteer activities that are NOT
approved for this award:
• Activities at school or during school hours
• School athletic trainer
• Activities done as a school assignment, even if performed outside
school hours.
• Service to a church (singing in the choir, teaching Sunday School,
activities for the congregation, etc.)
• Fundraising or service to an organization to which the member
belongs
• HOSA activities that promote HOSA (parade float, fair booth, etc.)
• Activities as part of the HOSA National Service Project
Recognition
MRC Volunteer Recognition Award
 New event
 Chapters must register on NobleHour
 Same process as BJSA
 No change to MRC Partnership event
 This recognition opportunity is designed to
recognize all hours that individual chapter members
spend in partnership with their local MRC.
Updates
2013-2014
What's New In Texas HOSA?
Competitive Events
Texas will follow all National HOSA
changes
Medical Art Poster
2013-2014 Theme
HOSA: Breathing Life into Healthcare
Guidelines for Medical Art Poster can be found in the Advisor
Handbook Section H
Scholarship Update?
Kathy Park Post-secondary
Scholarship
One time scholarship
Details to come on website
What's New In Texas HOSA?
New Texas Officer Coordinator
Kelly Cowan
What's New In Texas HOSA?
• Conference Fee Procedure
–Registration Fees will be collected at
the conference
–Total amount on invoice must be paid
by either district or personal check.
What's New In Texas HOSA?
– All checks will be sent overnight to the
HOSA CPA
– District checks will be deposited
immediately
– Personal checks will be held and deposited
only if payment is not received from district
within 14 days
On Line Testing
–Dates: December 2, 3, 4.
–Registration Deadline: Nov 13
–Fee Payment Due: Nov 22
On Line Testing
Fees for on line testing have been increased
from $3.00 to $5.00 per test
On Line Testing
On-line testers that do not qualify for the next
level in their event cannot sign up to compete
in another event. They are eligible to compete
in Recognition events.
On Line Testing
Proctors
– You will register your proctors along with your students for
on line testing.
– Make sure that you have the proctors email address and
phone number to complete your registration
– No paper work will be sent to the executive director
Student Participant Certificates
HOSA?
• Student participation certificates will no
longer be given out at the conference
– Certificates will be available at the site where
conference results are posted
– Advisors can type in student names and print
certificates
– Advisor and Judge certificates will still be given at the
conference.
2014 State Leadership Conference
San Antonio
March 27-29, 2014
Registration deadline: March 12, 2014
Re-alignment of Areas
• Area boundaries have been
redrawn
• Goal was to balance numbers and
furthest distance traveled in each
area
Re-alignment of Areas
• Some schools have been changed
to another area.
• New Map is posted on the
website
• Changes in effect immediately
Reminder
HOSA Affiliation online
– Do not give your teacher user name and password to
students.
– When students fill out initial information, they usually put
their own email addresses.
– When Janet sends out emails, the advisors are not
receiving them.
Reminder:
• Chapters
– An advisor can have no more than two chapters.
– Criteria for beginning a second chapter
• Advisor's first chapter must have at least 40 members.
• When the number of members reaches 40, the advisor may add a
second chapter. Each chapter must have at least 20 members.
• This criteria must be satisfied each year.
Questions?