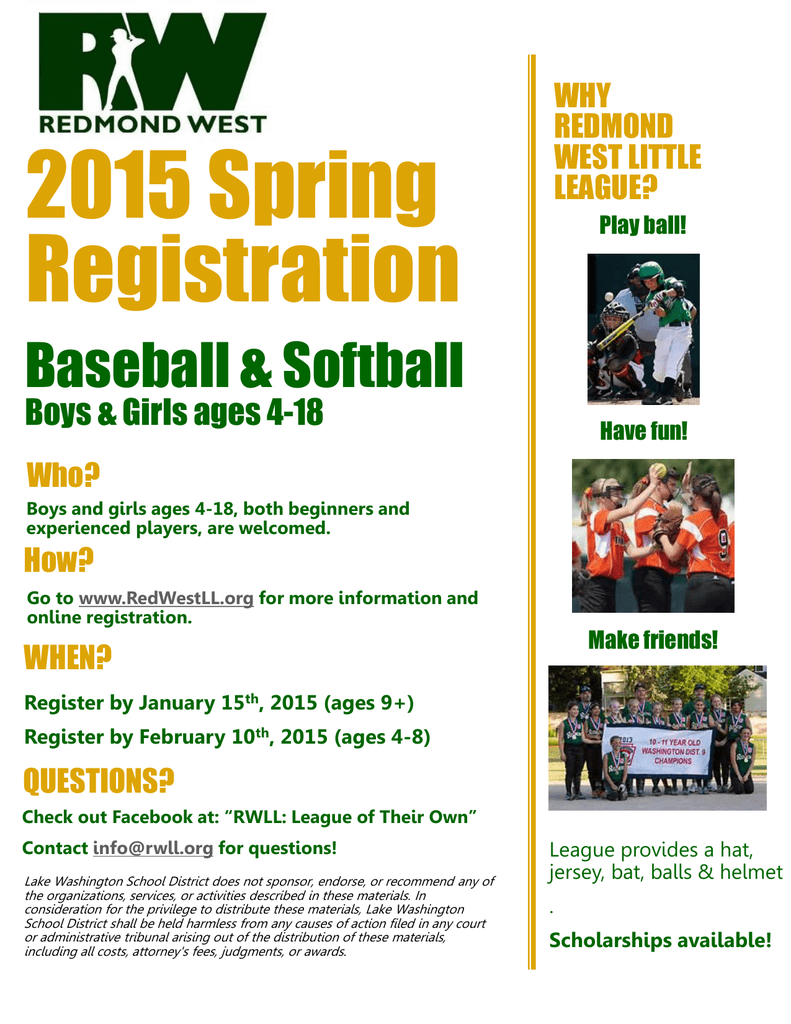 WHY
REDMOND
WEST LITTLE
LEAGUE?
2015 Spring
Registration
Play ball!
Baseball & Softball
Boys & Girls ages 4-18
Have fun!
Who?
Boys and girls ages 4-18, both beginners and
experienced players, are welcomed.
How?
Go to www.RedWestLL.org for more information and
online registration.
Make friends!
WHEN?
Register by January 15th, 2015 (ages 9+)
Register by February 10th, 2015 (ages 4-8)
QUESTIONS?
Check out Facebook at: "RWLL: League of Their Own"
Contact [email protected] for questions!
Lake Washington School District does not sponsor, endorse, or recommend any of
the organizations, services, or activities described in these materials. In
consideration for the privilege to distribute these materials, Lake Washington
School District shall be held harmless from any causes of action filed in any court
or administrative tribunal arising out of the distribution of these materials,
including all costs, attorney's fees, judgments, or awards.
League provides a hat,
jersey, bat, balls & helmet
.
Scholarships available!