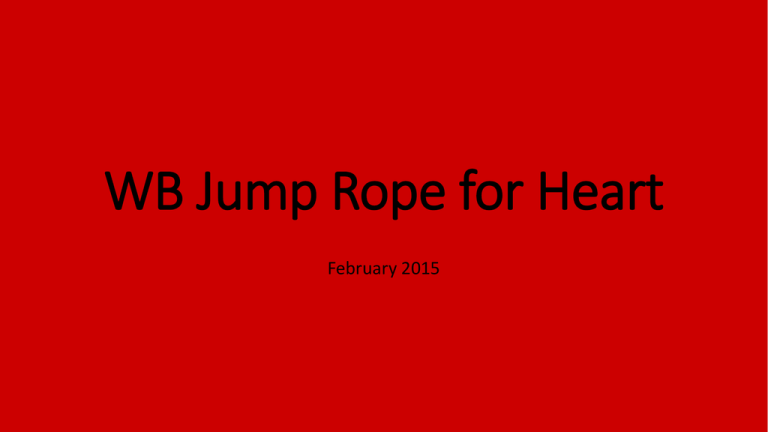 WB Jump Rope for Heart
February 2015
The picture
says it all!
Keep exercising
for good heart
health!
Chinese Jump Roping at WB!
I SAID,
JUMP!
Mr. Evans is tough!
A group jumping
over the rope...how
many didn't make
it??? Hmmm....
Memories in the Making...
WE BELIEVE
WEST BRADFORD
WON'T BULLY!!!
Our motto...