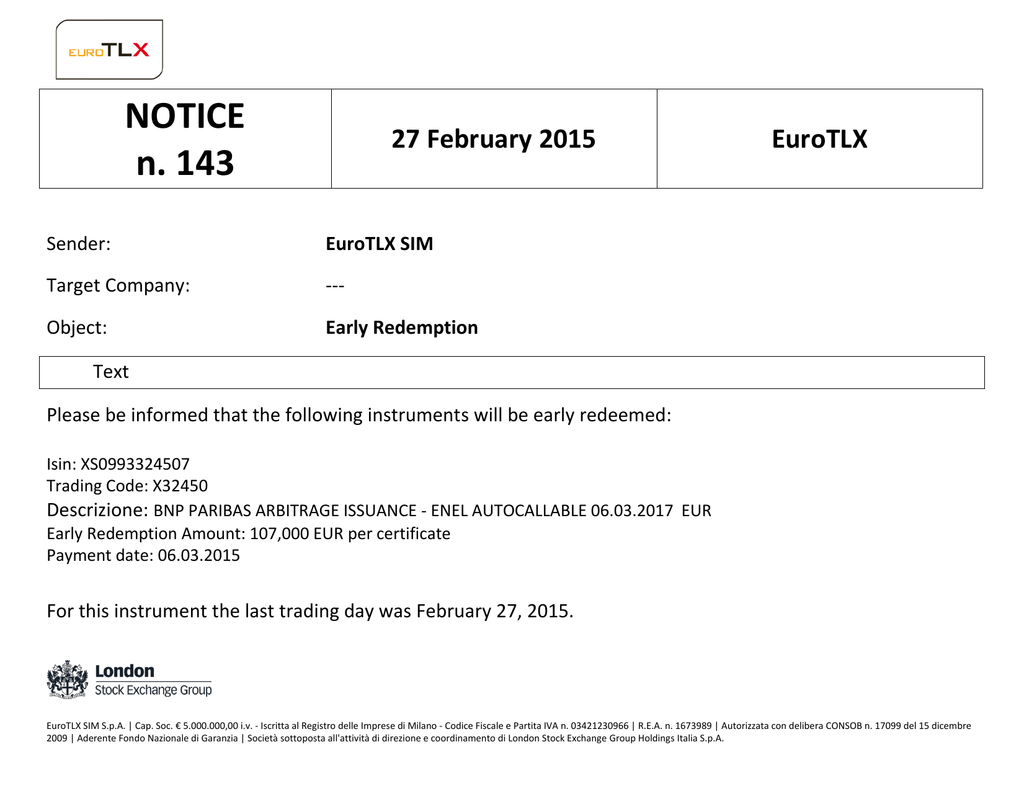 NOTICE
n. 143
27 February 2015
Sender:
EuroTLX SIM
Target Company:
---
Object:
Early Redemption
EuroTLX
Text
Please be informed that the following instruments will be early redeemed:
Isin: XS0993324507
Trading Code: X32450
Descrizione: BNP PARIBAS ARBITRAGE ISSUANCE - ENEL AUTOCALLABLE 06.03.2017 EUR
Early Redemption Amount: 107,000 EUR per certificate
Payment date: 06.03.2015
For this instrument the last trading day was February 27, 2015.
EuroTLX SIM S.p.A. | Cap. Soc. € 5.000.000,00 i.v. - Iscritta al Registro delle Imprese di Milano - Codice Fiscale e Partita IVA n. 03421230966 | R.E.A. n. 1673989 | Autorizzata con delibera CONSOB n. 17099 del 15 dicembre
2009 | Aderente Fondo Nazionale di Garanzia | Società sottoposta all'attività di direzione e coordinamento di London Stock Exchange Group Holdings Italia S.p.A.