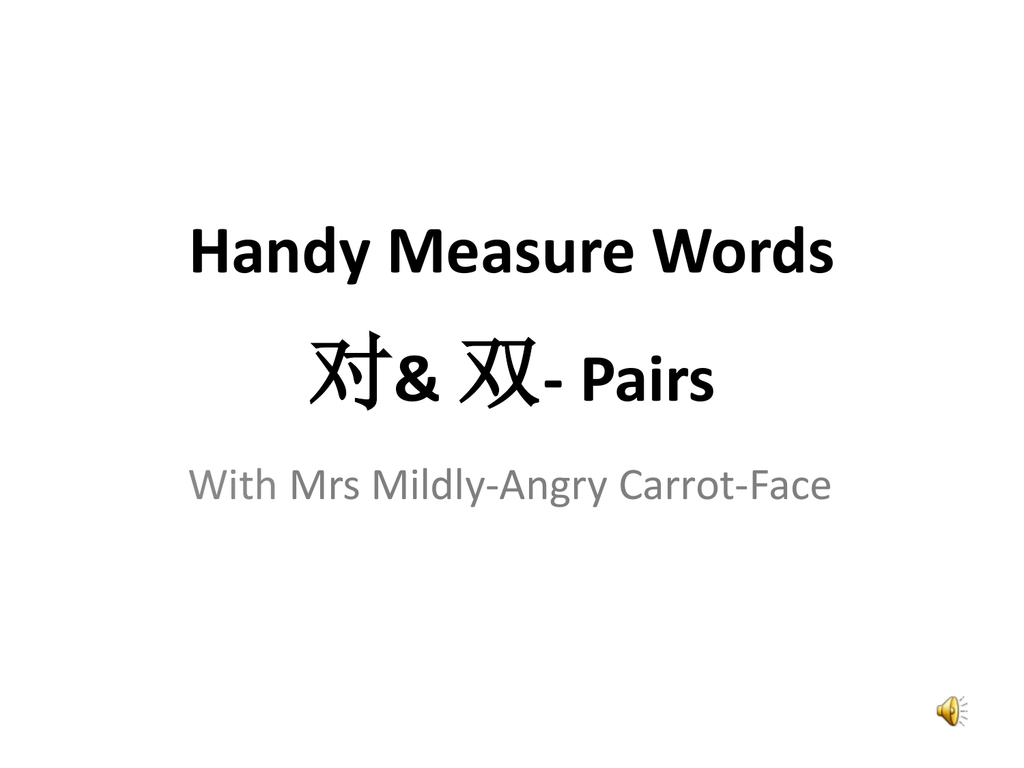 Handy Measure Words
对& 双- Pairs
With Mrs Mildly-Angry Carrot-Face
I, Mrs Mildly-Angry Carrot-Face will
teach you about measure words.
(They go in front of nouns, but I'm
sure you know that.)
Today we will learn two measure
words for things in pairs or couples,
In this case, English is exactly the
same as Chinese. Remember,
number + measure word + noun.
So, "one + pair of + earrings."
Our first measure word is…
对
一对耳环
One pair of earrings
两对夫妇
Two couples
三对枕头
Three pairs of pillows
And the other one is…
双
四双鞋
Four pairs of shoes
五双眼睛
Five pairs of eyes
Join us again!