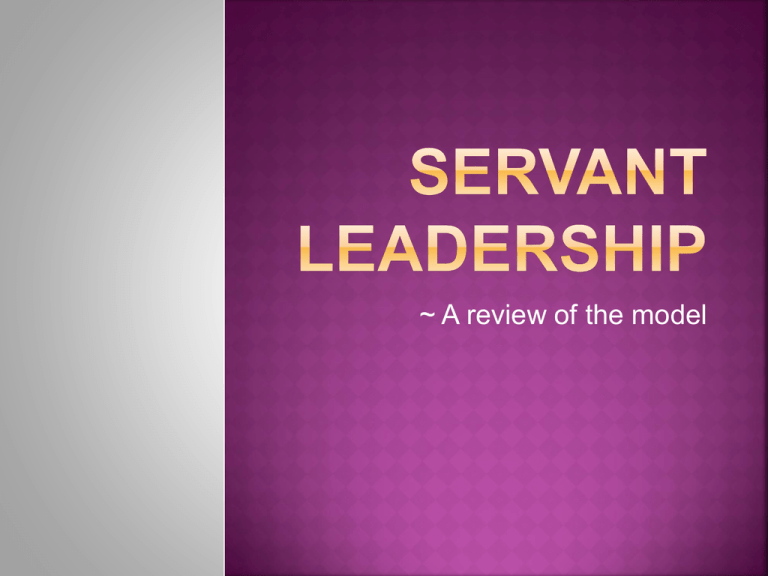 ~ A review of the model
– Actively supporting their
subordinates by honing in on unspoken cues
 Listening
– Making an effort to understand
others' feelings
 Empathy
 Healing
– An attempt to help solve conflicts
 Awareness
position
– Viewing situations from a holistic
– Creates a balance
between long-term & specific goals
 Conceptualization
 Foresight
– Considering the past, present &
future
 Stewardship
– Management of resources
to the Growth of People –
Nurturing the personal, professional &
spiritual development of people
 Commitment
Community – Having the sense of
camaraderie
 Building
 Persuasion
others
– Using the method of convincing
What is
your style
of leadership???
It's your turn
to be a
servant leader!!!
Pros
Cons

A long-term concept

Too many
characteristics

Displays a trickle
down effect

Time period needed to
apply these
characteristics

Potential to positively
impact society
Do
any of your majors
or future careers focus
on serving others? How
can this model be
applied?
www.greanleaf.org
The Servant : A Simple Story About the True Essence of Leadership
By James C. Hunter
Utilize Temple's Library!!!