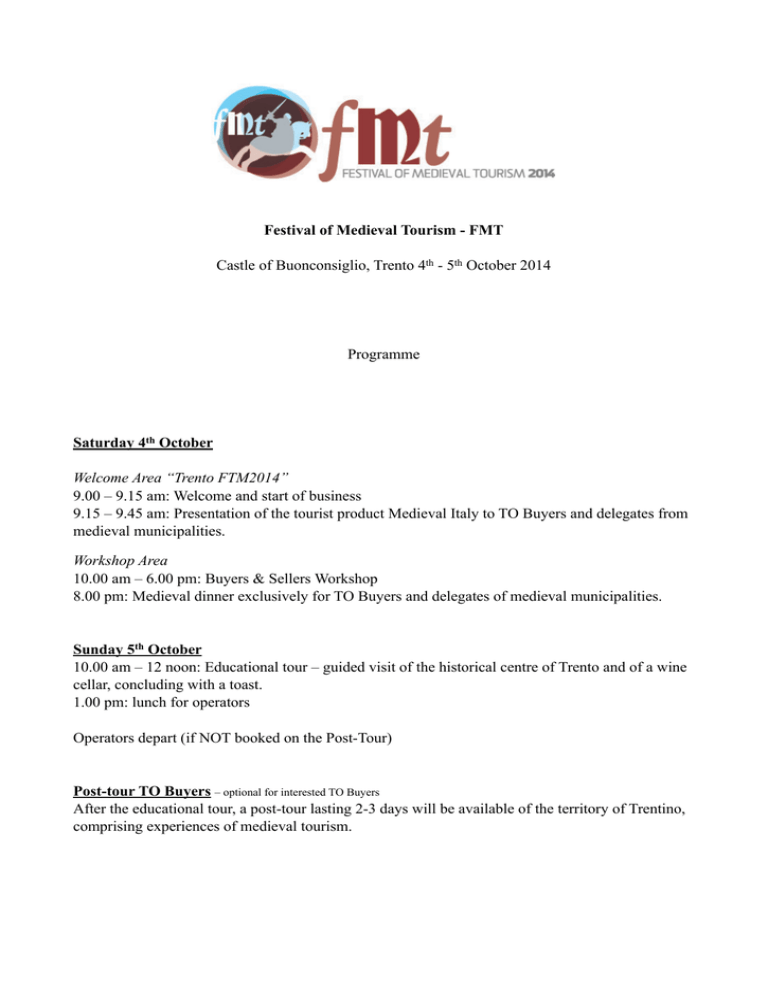 Festival of Medieval Tourism - FMT
Castle of Buonconsiglio, Trento 4th - 5th October 2014
Programme
Saturday 4th October
Welcome Area "Trento FTM2014"
9.00 – 9.15 am: Welcome and start of business
9.15 – 9.45 am: Presentation of the tourist product Medieval Italy to TO Buyers and delegates from
medieval municipalities.
Workshop Area
10.00 am – 6.00 pm: Buyers & Sellers Workshop
8.00 pm: Medieval dinner exclusively for TO Buyers and delegates of medieval municipalities.
Sunday 5th October
10.00 am – 12 noon: Educational tour – guided visit of the historical centre of Trento and of a wine
cellar, concluding with a toast.
1.00 pm: lunch for operators
Operators depart (if NOT booked on the Post-Tour)
Post-tour TO Buyers – optional for interested TO Buyers
After the educational tour, a post-tour lasting 2-3 days will be available of the territory of Trentino,
comprising experiences of medieval tourism.