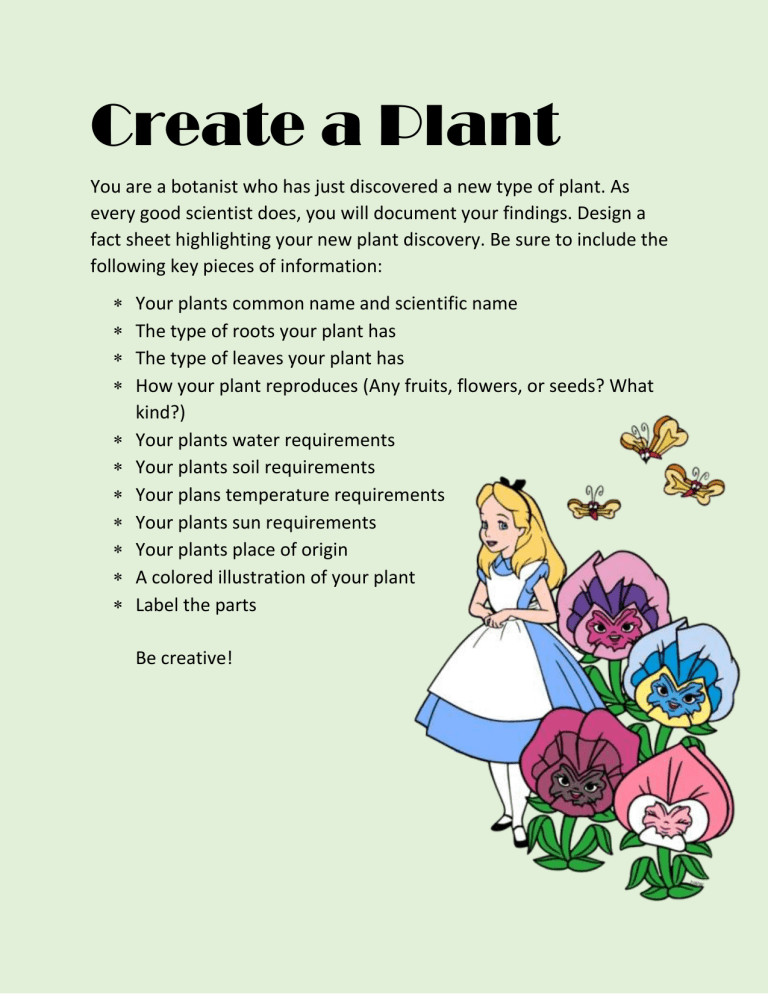 Create a Plant
You are a botanist who has just discovered a new type of plant. As
every good scientist does, you will document your findings. Design a
fact sheet highlighting your new plant discovery. Be sure to include the
following key pieces of information:











Your plants common name and scientific name
The type of roots your plant has
The type of leaves your plant has
How your plant reproduces (Any fruits, flowers, or seeds? What
kind?)
Your plants water requirements
Your plants soil requirements
Your plans temperature requirements
Your plants sun requirements
Your plants place of origin
A colored illustration of your plant
Label the parts
Be creative!