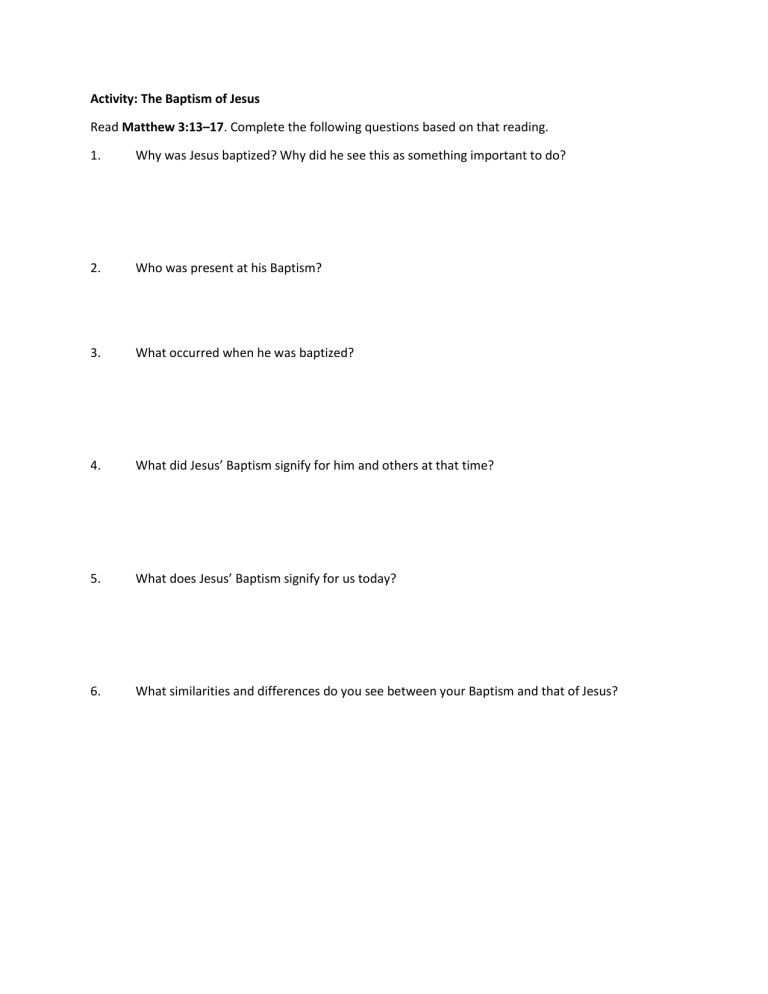 Activity: The Baptism of Jesus
Read Matthew 3:13–17. Complete the following questions based on that reading.
1.
Why was Jesus baptized? Why did he see this as something important to do?
2.
Who was present at his Baptism?
3.
What occurred when he was baptized?
4.
What did Jesus' Baptism signify for him and others at that time?
5.
What does Jesus' Baptism signify for us today?
6.
What similarities and differences do you see between your Baptism and that of Jesus?