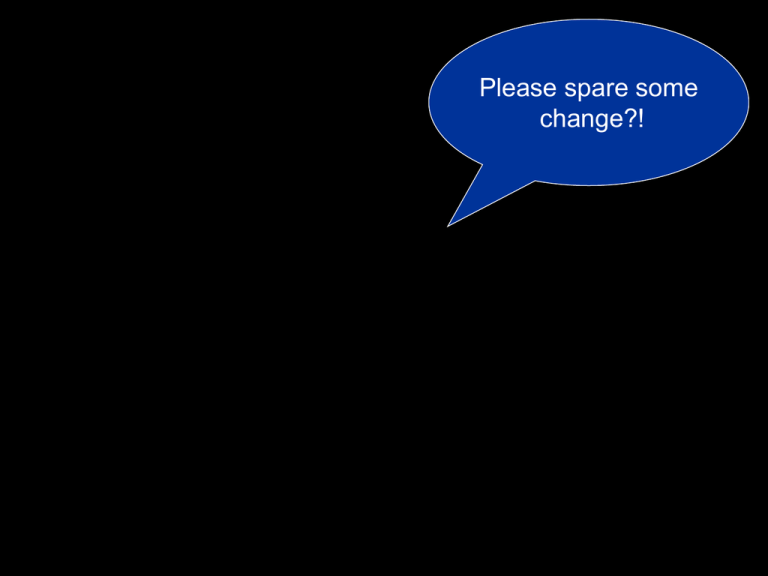 Please spare some
change?!
It's that guy Jesus…
They say he's the Messiah…
Jesus is that you?
BE Quiet!!
SShhh!!
JESUS…HAVE
MERCY ON ME!!
He doesn't want to
talk to you!
Call him over
here.
It's your lucky day!
Get up! He's calling you
to come!
What can I do
for you?
Teacher,
I want to see!
On your way
Your faith has saved
and healed you.