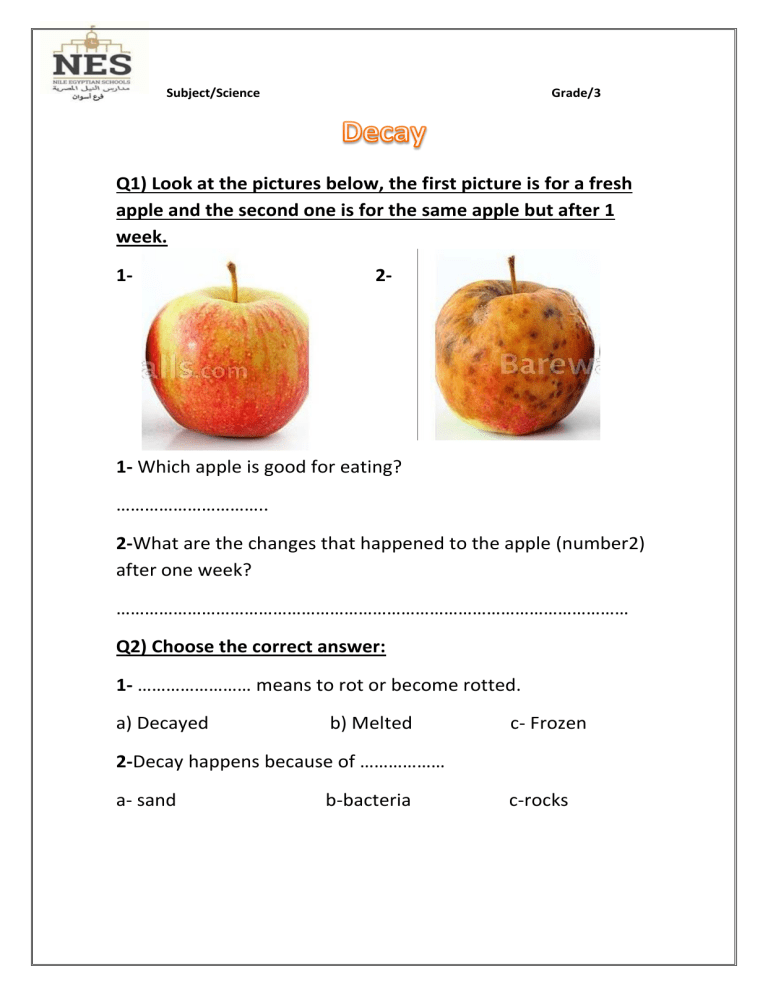 Subject/Science
Grade/3
Q1) Look at the pictures below, the first picture is for a fresh
apple and the second one is for the same apple but after 1
week.
1-
2-
1- Which apple is good for eating?
…………………………..
2-What are the changes that happened to the apple (number2)
after one week?
………………………………………………………………………………………………
Q2) Choose the correct answer:
1- …………………… means to rot or become rotted.
a) Decayed
b) Melted
c- Frozen
2-Decay happens because of ………………
a- sand
b-bacteria
c-rocks
Q2) Which food will decay more quickly (circle the right
picture in each row).
a) In a cold place or in a warm place?
b) In an open box or in a closed box?
c) In water or without water?