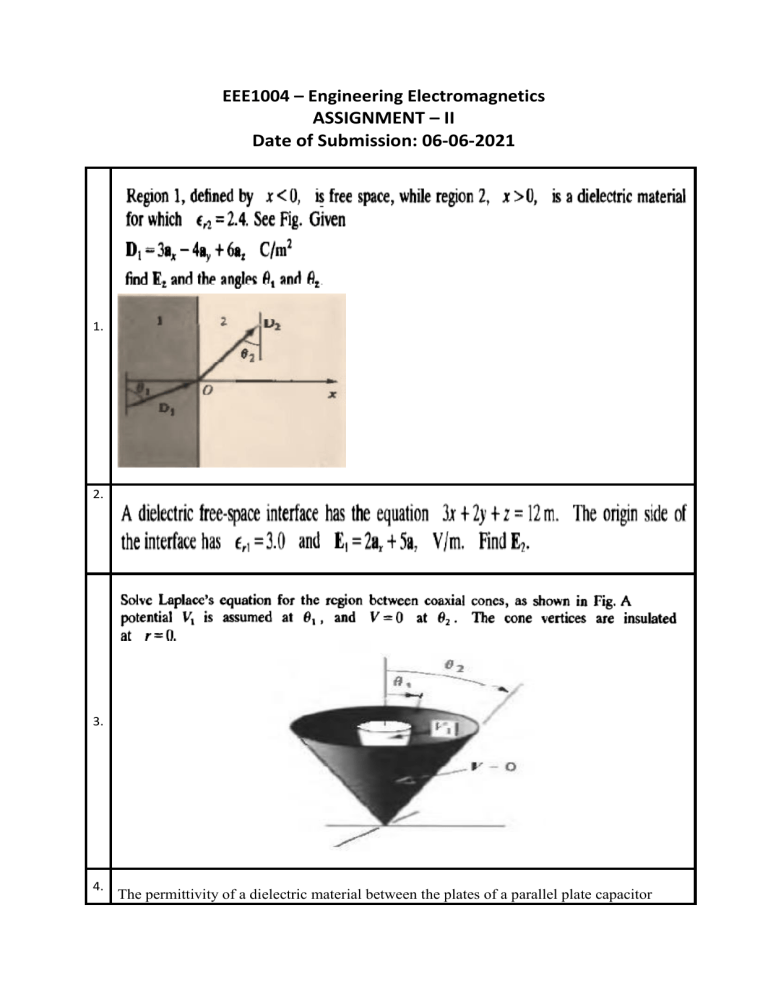 EEE1004 – Engineering Electromagnetics
ASSIGNMENT – II
Date of Submission: 06-06-2021
1.
2.
3.
4.
The permittivity of a dielectric material between the plates of a parallel plate capacitor
varies uniformly from ε1 from one plate to ε2 at other plate. The area of each plate is 'A'
and distance of separation is 'd' between the plates. Show that the capacitance of the
capacitor equal to
(
)
(
)
(
)
Given that electric field in a certain region is ⃗
5.
V/m. Determine the work done in moving a 4 nC charge from: (a) A(1,0, 0) to
B(4, 0,0) (b) B (4, 0, 0) to C(4, 30°, 0) (c) C(4, 30°, 0) to D(4, 30°, -2)
Region between two conducting plates at x= 0 and x = d is filled with perfect dielectric on
6.
non-uniform permittivity
(
) Find the solution for the potential between the
plates using Laplace's Equation and obtain the expression for capacitance per unit area for
the plates.