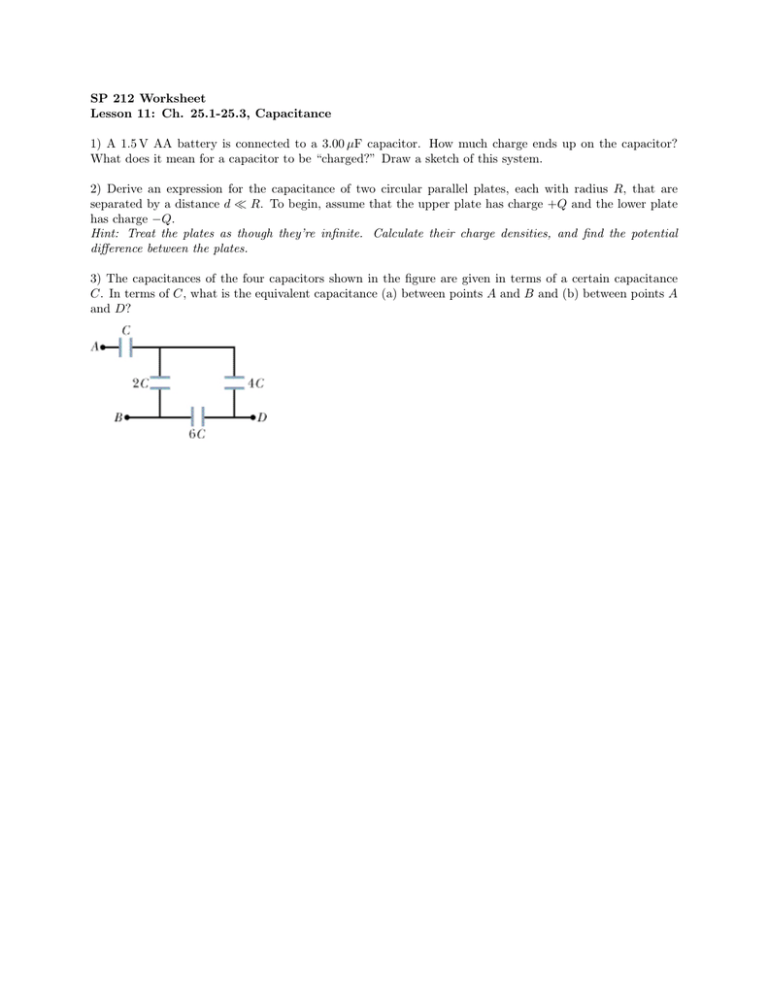 SP 212 Worksheet
Lesson 11: Ch. 25.1-25.3, Capacitance
1) A 1.5 V AA battery is connected to a 3.00 µF capacitor. How much charge ends up on the capacitor?
What does it mean for a capacitor to be "charged?" Draw a sketch of this system.
2) Derive an expression for the capacitance of two circular parallel plates, each with radius R, that are
separated by a distance d R. To begin, assume that the upper plate has charge +Q and the lower plate
has charge −Q.
Hint: Treat the plates as though they're infinite. Calculate their charge densities, and find the potential
difference between the plates.
3) The capacitances of the four capacitors shown in the figure are given in terms of a certain capacitance
C. In terms of C, what is the equivalent capacitance (a) between points A and B and (b) between points A
and D?