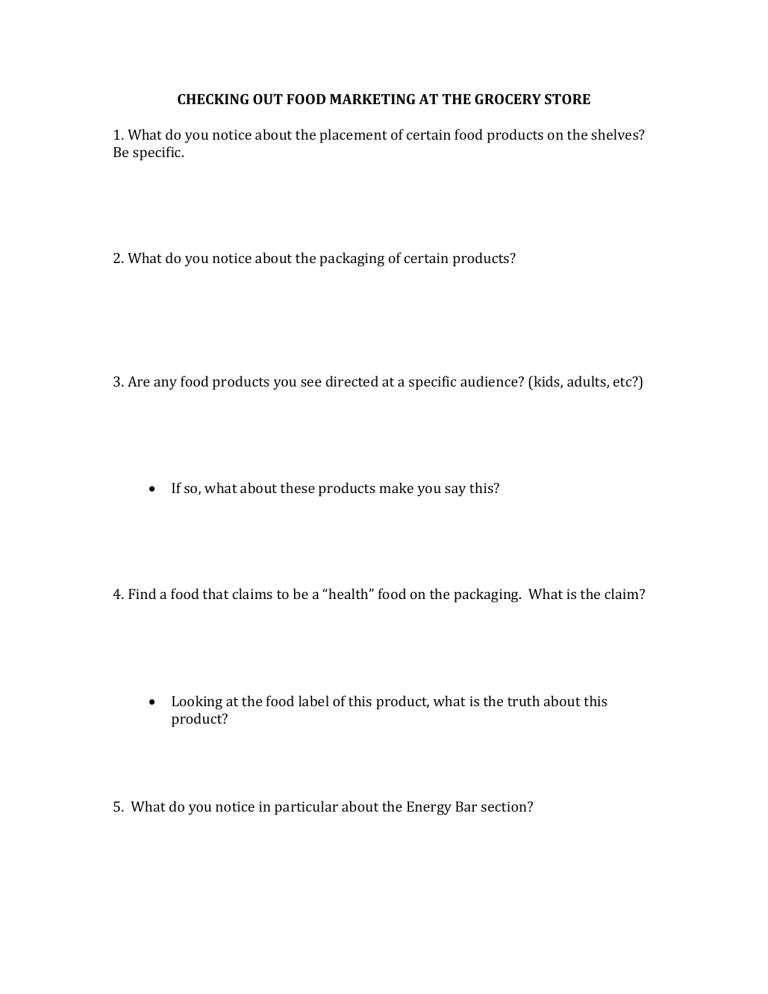 CHECKING OUT FOOD MARKETING AT THE GROCERY STORE
1. What do you notice about the placement of certain food products on the shelves?
Be specific.
2. What do you notice about the packaging of certain products?
3. Are any food products you see directed at a specific audience? (kids, adults, etc?)

If so, what about these products make you say this?
4. Find a food that claims to be a "health" food on the packaging. What is the claim?

Looking at the food label of this product, what is the truth about this
product?
5. What do you notice in particular about the Energy Bar section?