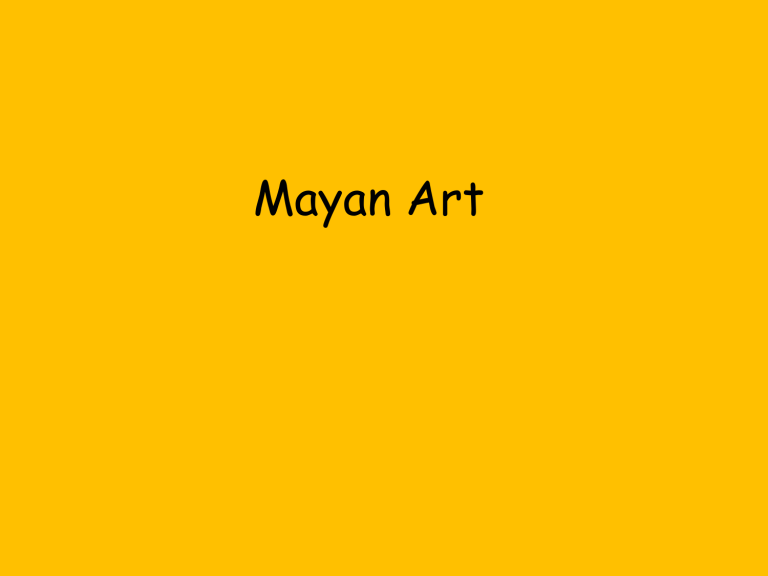 Mayan Art
Mayans created a number of different
pieces of artwork:
• Stone sculptures
• Wood carvings
• Ceramics (like pottery)
• Architecture
• Mural painting
We are going to be focussing on the Mural
paintings.
Task
Over the next three art lessons you will
be designing and then creating your very
own Mayan art Sculpture!
Think- what do all of the pictures have in
common? What do I need to include? How
can I do them justice?