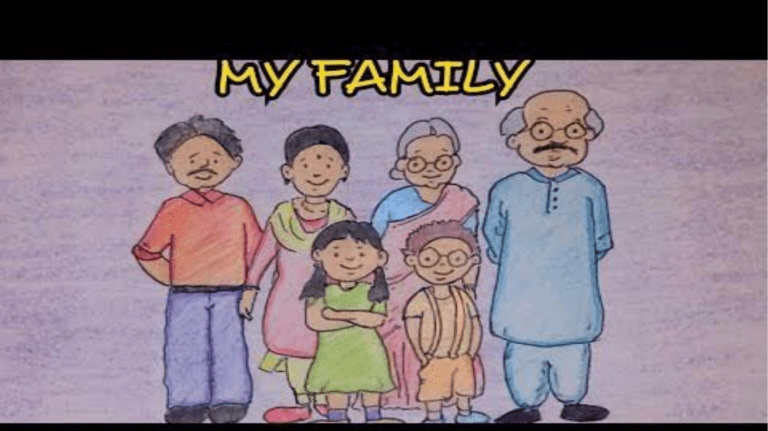 MY FAMILY
In this chapter we learn
•
Family
•
Types of family
•
Members of family
•
Responsibilities of family
members
Family
1.
2.
3.
4.
5.
6.
Family is a group of people living together.
We all live in a family.
Family is an important unit of society.
Family is the first school where a child
learn so many things.
Father and mother live with their children
in a family.
Father and mother are the parents.
Types
of
family
There are mainly three types
families:1. Small
family
2. Big family
3. Joint family
Small family
Now look at this picture:• This is small family.
• There four members in this family.
• They are father, mother, son and
daughter.
• They live together in a house.
• A family with parents and one or two
children is called small family.
• Members of small family live together
in the same house.
• Small family has less needs.
• These needs can be easily satisfied.
• So small family and happy family.