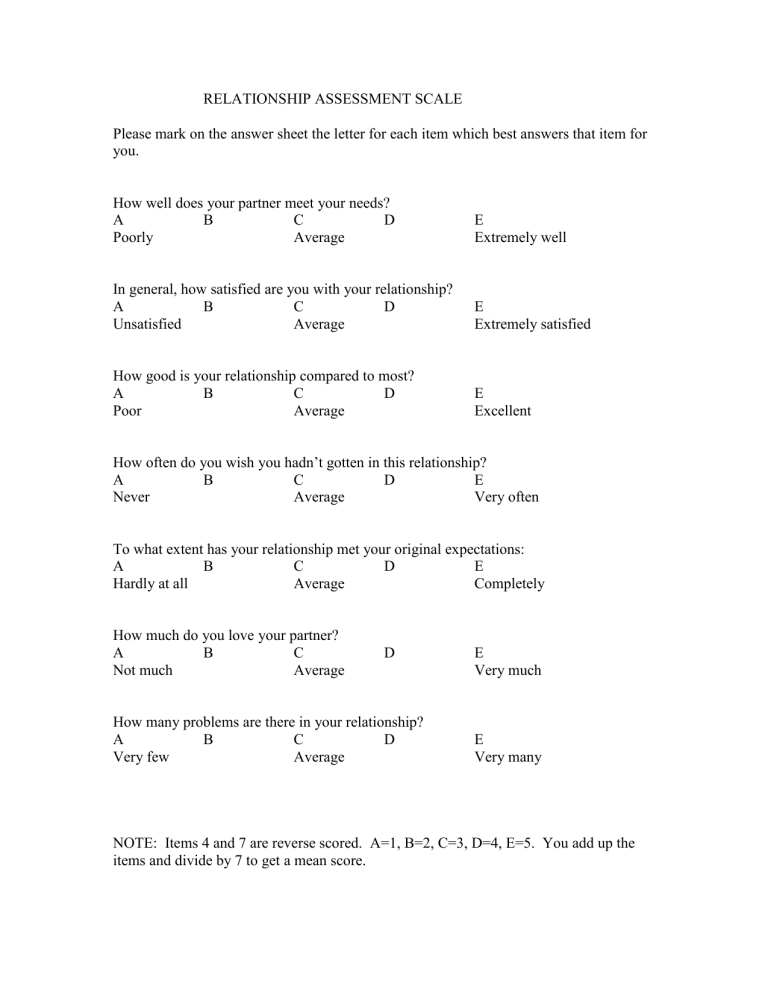 RELATIONSHIP ASSESSMENT SCALE
Please mark on the answer sheet the letter for each item which best answers that item for
you.
How well does your partner meet your needs?
A
B
C
D
Poorly
Average
E
Extremely well
In general, how satisfied are you with your relationship?
A
B
C
D
Unsatisfied
Average
E
Extremely satisfied
How good is your relationship compared to most?
A
B
C
D
Poor
Average
E
Excellent
How often do you wish you hadn't gotten in this relationship?
A
B
C
D
E
Never
Average
Very often
To what extent has your relationship met your original expectations:
A
B
C
D
E
Hardly at all
Average
Completely
How much do you love your partner?
A
B
C
Not much
Average
D
How many problems are there in your relationship?
A
B
C
D
Very few
Average
E
Very much
E
Very many
NOTE: Items 4 and 7 are reverse scored. A=1, B=2, C=3, D=4, E=5. You add up the
items and divide by 7 to get a mean score.