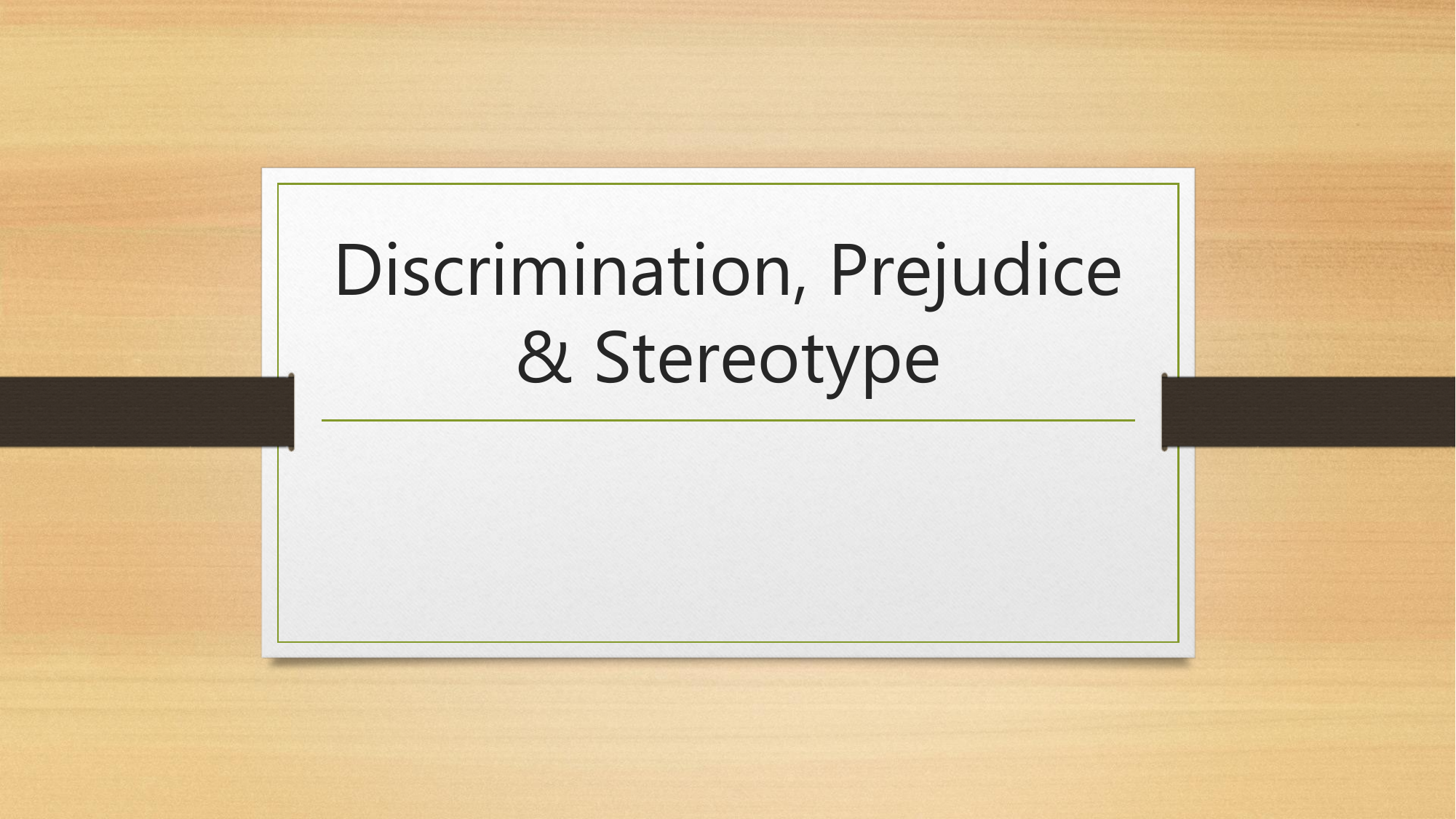 Discrimination, Prejudice
& Stereotype
Discriminatio
n
Unfair treatment of
members of a particular
group based on their
membership in that
group.
PREJUDICE
A negative attitude
toward a certain
group and its
individual members
STEREOTYPE
A preconceived
notion or negative
attitude about a
group of people.
Video & Article
• https://www.youtube.com/watch?v=C6xSyRJqIe8
• https://www.usnews.com/news/beststates/tennessee/articles/2018-11-10/muslim-womanclaims-religious-discrimination-at-walmart-job
Journal
• What are your initial thoughts/feelings toward
these issues (discrimination, prejudice,
stereotype)?
• Have you or anyone you know experienced these
types of judgments?
• Have you ever made an unfair judgment about
someone?