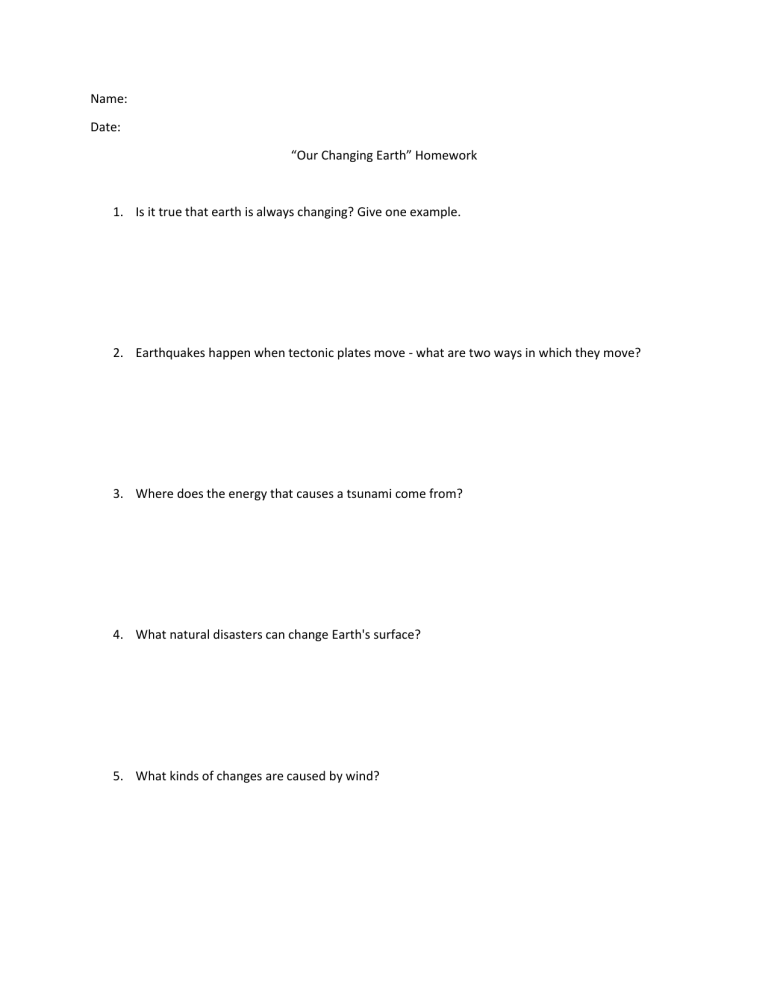 Name:
Date:
"Our Changing Earth" Homework
1. Is it true that earth is always changing? Give one example.
2. Earthquakes happen when tectonic plates move - what are two ways in which they move?
3. Where does the energy that causes a tsunami come from?
4. What natural disasters can change Earth's surface?
5. What kinds of changes are caused by wind?