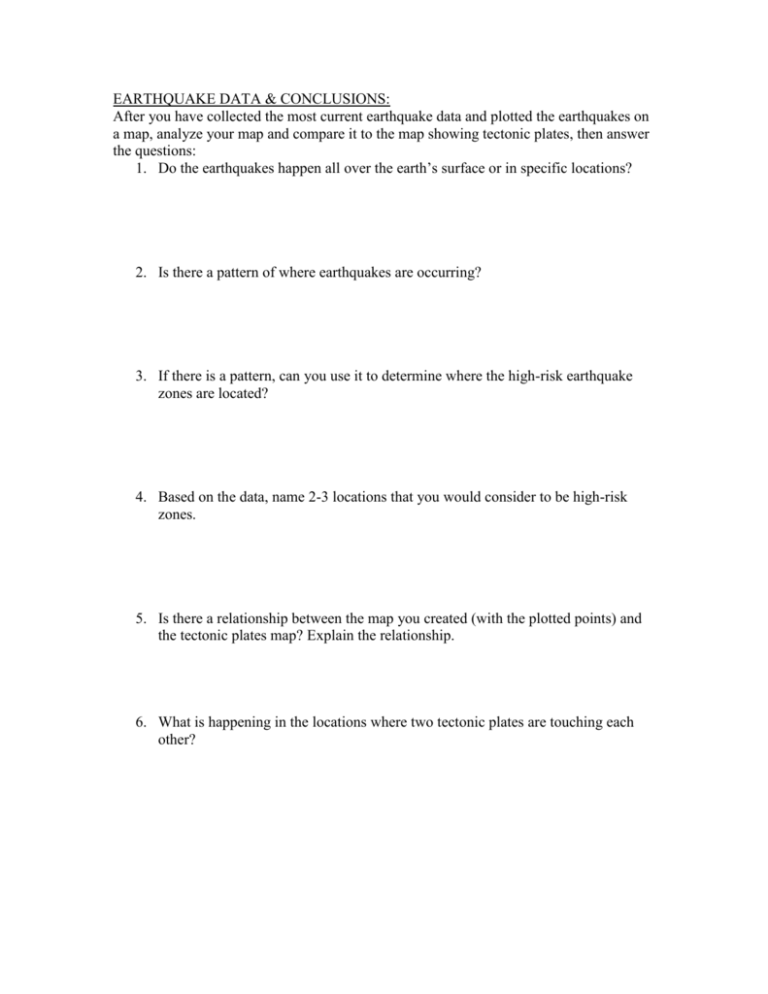 EARTHQUAKE DATA & CONCLUSIONS:
After you have collected the most current earthquake data and plotted the earthquakes on
a map, analyze your map and compare it to the map showing tectonic plates, then answer
the questions:
1. Do the earthquakes happen all over the earth's surface or in specific locations?
2. Is there a pattern of where earthquakes are occurring?
3. If there is a pattern, can you use it to determine where the high-risk earthquake
zones are located?
4. Based on the data, name 2-3 locations that you would consider to be high-risk
zones.
5. Is there a relationship between the map you created (with the plotted points) and
the tectonic plates map? Explain the relationship.
6. What is happening in the locations where two tectonic plates are touching each
other?