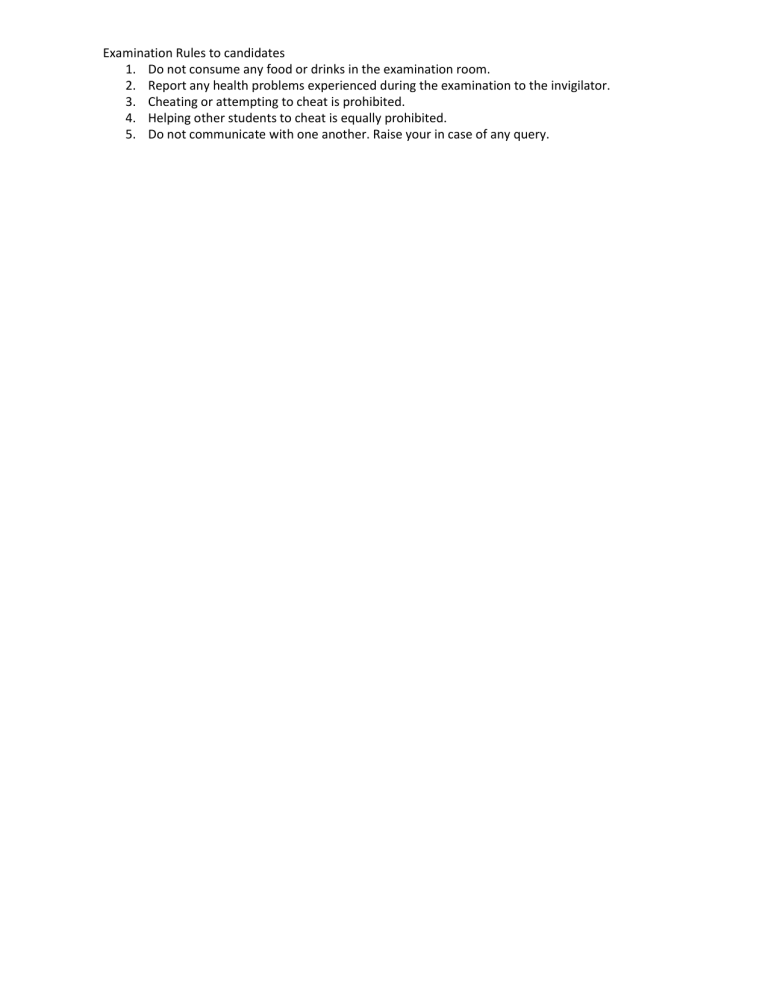 Examination Rules to candidates
1. Do not consume any food or drinks in the examination room.
2. Report any health problems experienced during the examination to the invigilator.
3. Cheating or attempting to cheat is prohibited.
4. Helping other students to cheat is equally prohibited.
5. Do not communicate with one another. Raise your in case of any query.