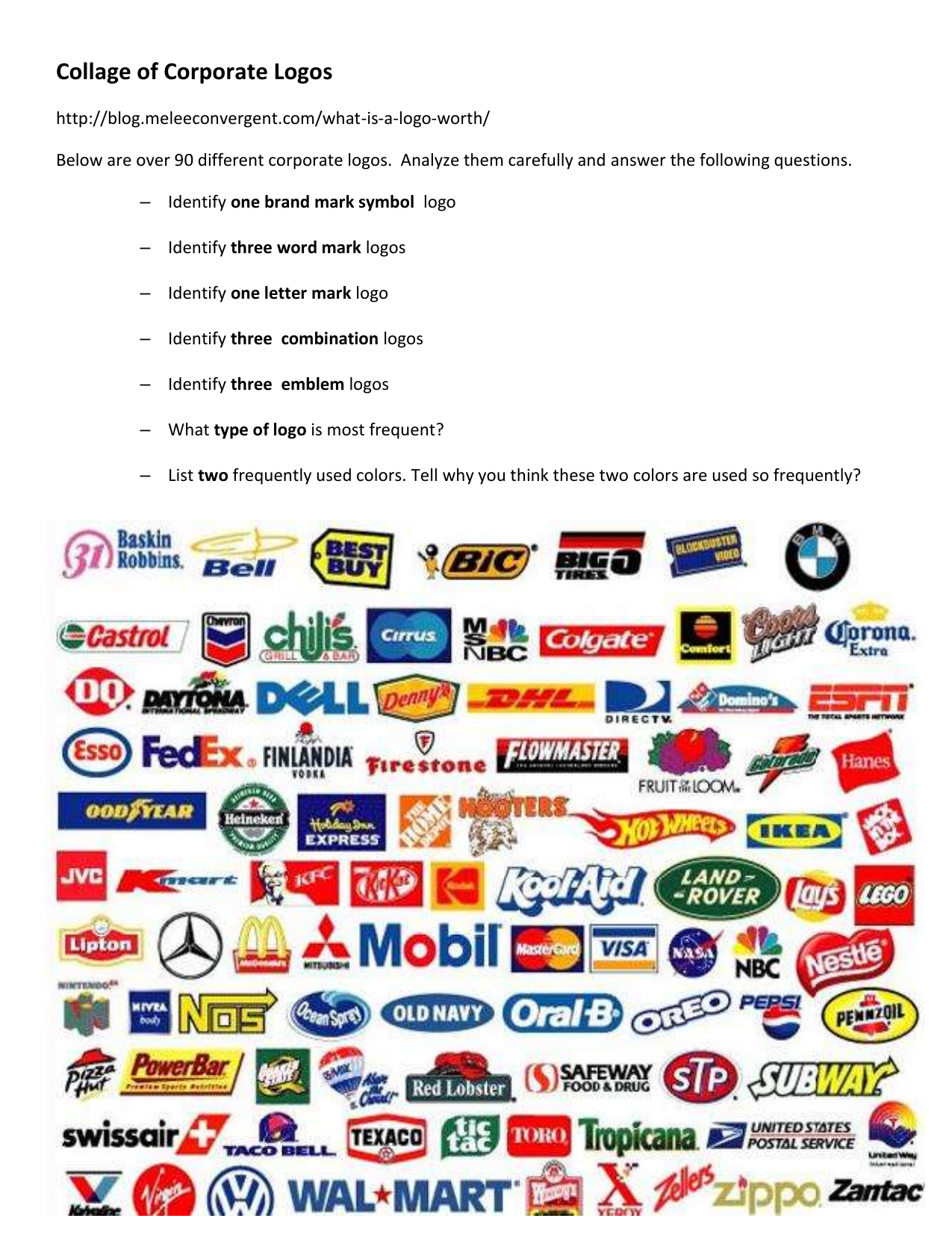 Collage of Corporate Logos
http://blog.meleeconvergent.com/what-is-a-logo-worth/
Below are over 90 different corporate logos. Analyze them carefully and answer the following questions.
– Identify one brand mark symbol logo
– Identify three word mark logos
– Identify one letter mark logo
– Identify three combination logos
– Identify three emblem logos
– What type of logo is most frequent?
– List two frequently used colors. Tell why you think these two colors are used so frequently?