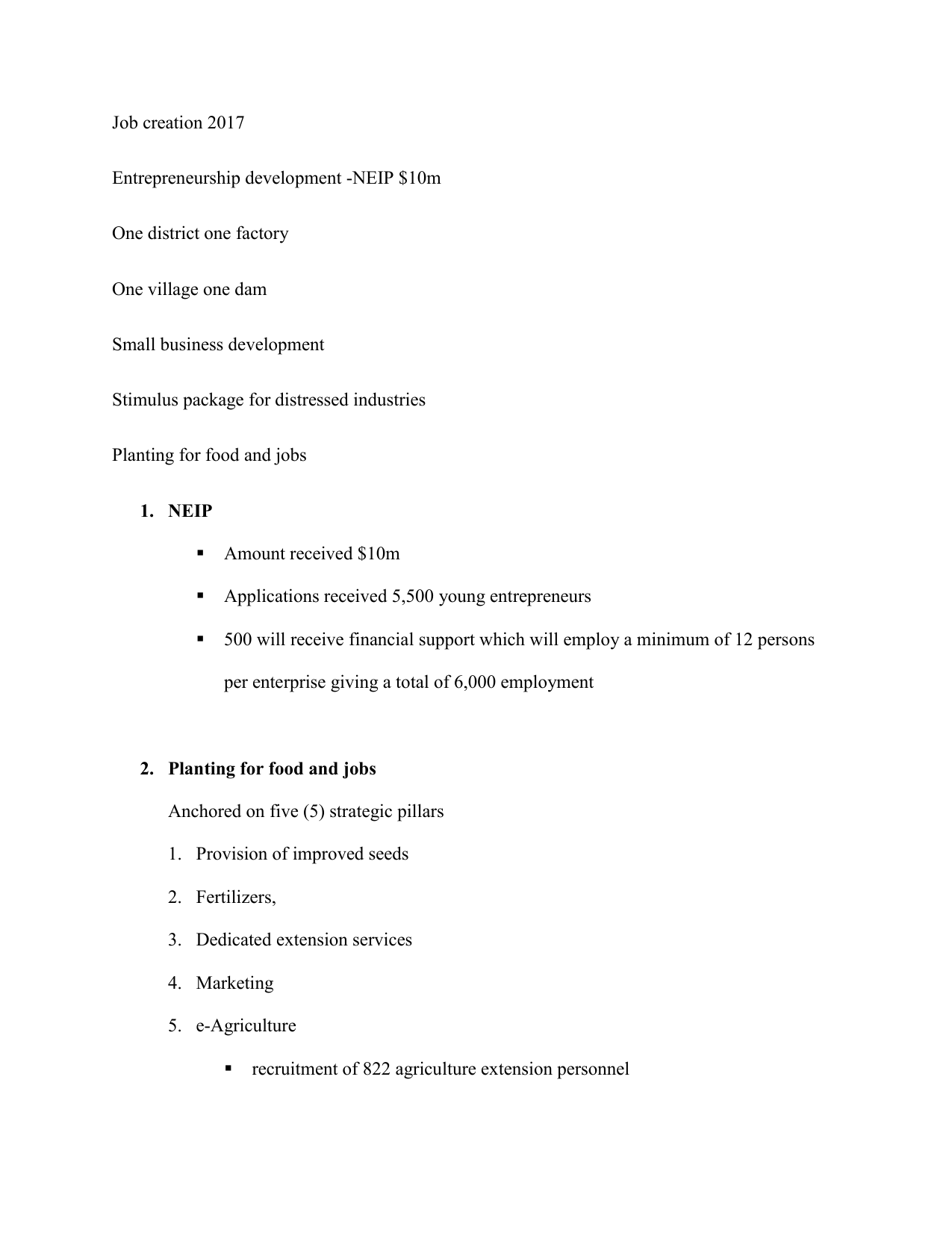 Job creation 2017
Entrepreneurship development -NEIP $10m
One district one factory
One village one dam
Small business development
Stimulus package for distressed industries
Planting for food and jobs
1. NEIP

Amount received $10m

Applications received 5,500 young entrepreneurs

500 will receive financial support which will employ a minimum of 12 persons
per enterprise giving a total of 6,000 employment
2. Planting for food and jobs
Anchored on five (5) strategic pillars
1. Provision of improved seeds
2. Fertilizers,
3. Dedicated extension services
4. Marketing
5. e-Agriculture

recruitment of 822 agriculture extension personnel
2018 budget- Nations Builders Corps (NBC)
Objectives:
1. Provide employment to unemployed graduates
2. Improved skills and employability
3. Improve public service delivery
4. Improve government revenue mobilization modules

Teach Ghana – Clean Ghana – Heal Ghana

Feed Ghana– Revenue Ghana
It promises to employ 100,000 graduates in 2018. 462 to every district.
2019 budget
Job creation

88,719 Ghanaians have been employed into critical sectors of agriculture, health and
education

100,000 young graduates have been employed under NABCO

200,000 skilled jobs will be provided in the key agricultural production and trading
centers including Wenchi, Temale and Sandema through the commodity exchange
platform.