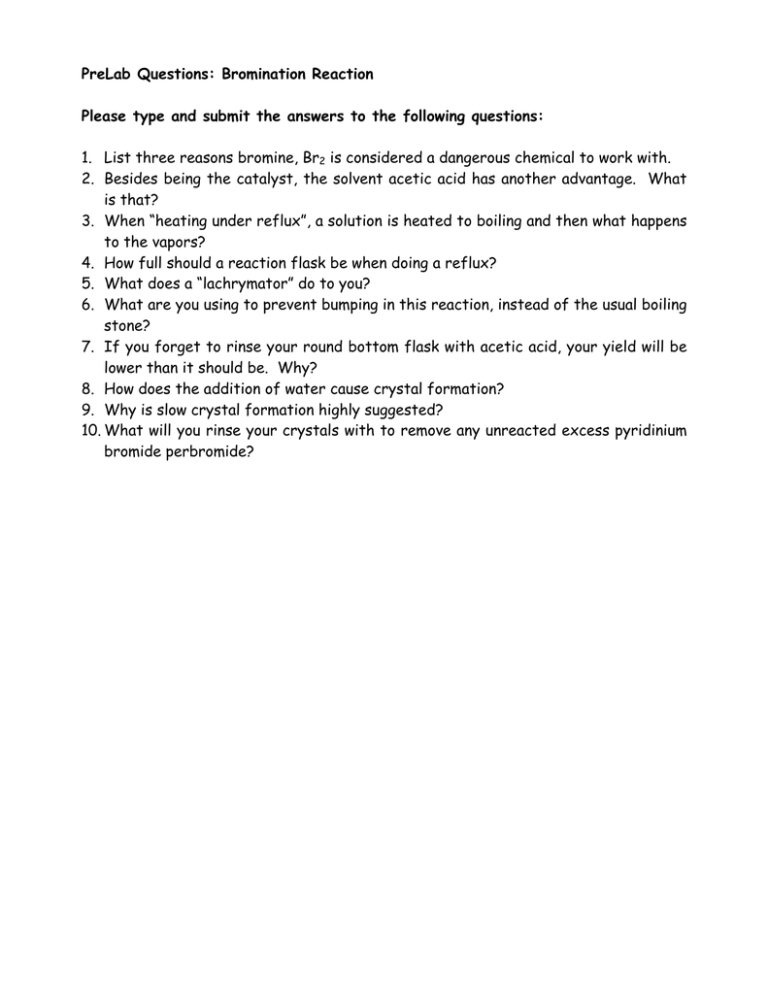 PreLab Questions: Bromination Reaction
Please type and submit the answers to the following questions:
1. List three reasons bromine, Br2 is considered a dangerous chemical to work with.
2. Besides being the catalyst, the solvent acetic acid has another advantage. What
is that?
3. When "heating under reflux", a solution is heated to boiling and then what happens
to the vapors?
4. How full should a reaction flask be when doing a reflux?
5. What does a "lachrymator" do to you?
6. What are you using to prevent bumping in this reaction, instead of the usual boiling
stone?
7. If you forget to rinse your round bottom flask with acetic acid, your yield will be
lower than it should be. Why?
8. How does the addition of water cause crystal formation?
9. Why is slow crystal formation highly suggested?
10. What will you rinse your crystals with to remove any unreacted excess pyridinium
bromide perbromide?