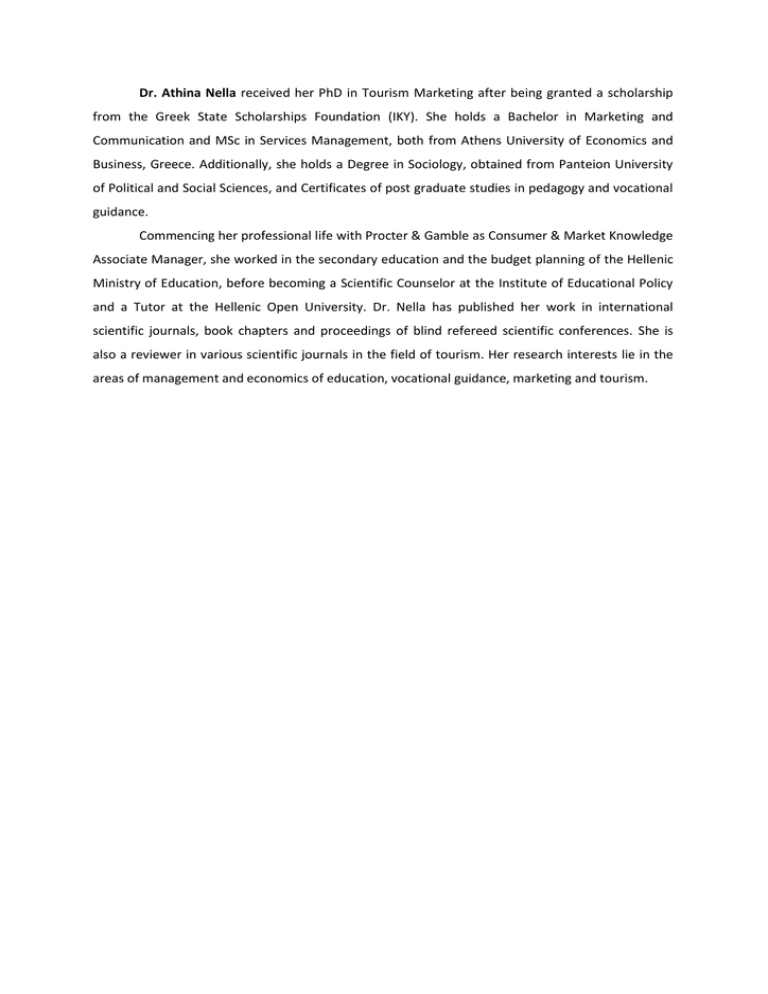 Dr. Athina Nella received her PhD in Tourism Marketing after being granted a scholarship
from the Greek State Scholarships Foundation (IKY). She holds a Bachelor in Marketing and
Communication and MSc in Services Management, both from Athens University of Economics and
Business, Greece. Additionally, she holds a Degree in Sociology, obtained from Panteion University
of Political and Social Sciences, and Certificates of post graduate studies in pedagogy and vocational
guidance.
Commencing her professional life with Procter & Gamble as Consumer & Market Knowledge
Associate Manager, she worked in the secondary education and the budget planning of the Hellenic
Ministry of Education, before becoming a Scientific Counselor at the Institute of Educational Policy
and a Tutor at the Hellenic Open University. Dr. Nella has published her work in international
scientific journals, book chapters and proceedings of blind refereed scientific conferences. She is
also a reviewer in various scientific journals in the field of tourism. Her research interests lie in the
areas of management and economics of education, vocational guidance, marketing and tourism.