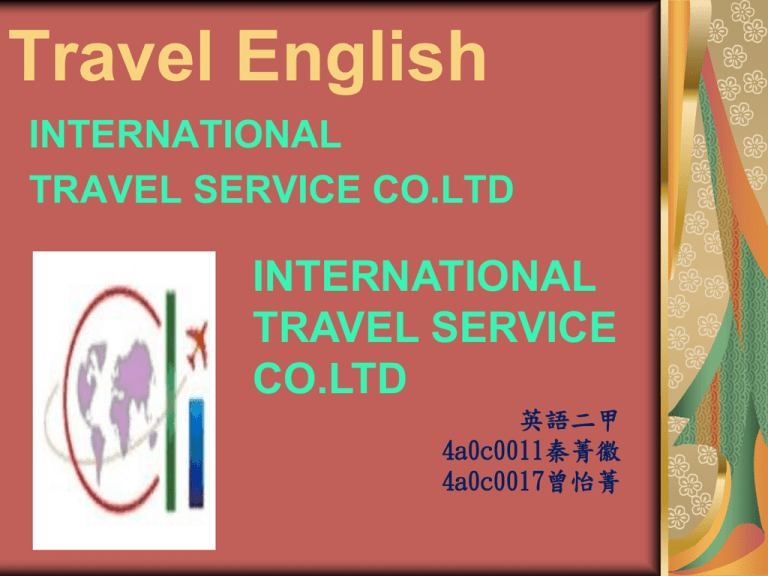 Travel English
INTERNATIONAL
TRAVEL SERVICE CO.LTD
INTERNATIONAL
TRAVEL SERVICE
CO.LTD
英語二甲
4a0c0011秦菁徽
4a0c0017曾怡菁
Introduction--Work at …
Probationer-…
She studies at
Department of leisure,
recreation
and tourism management
Her job:
Practical training
Work time:
About one year
About working experience
English is a very important tool
in her working.
She needs to use E-mail or
video conference to finish their
meeting.
She needs to learn something
special to their work.
When she meets different
foreigners , she should learns
lots of cultures.
WHEN WE MEET DIFFICULTIES
Every trips are very special to
every customers.
we need to do our best to finish
their trip and hope they can have
happy memories.
When we meet troubles, we can't
blame to customer.
self-criticism is our first step, then
we can solve problems.
Recommend to school
Actually, tourism is very
complicated to us, not just for
travel and how to play.
Different parts of tourism
are independent and special.
Our school need to divided to
exact part in every courses.
Thanks for your listening!