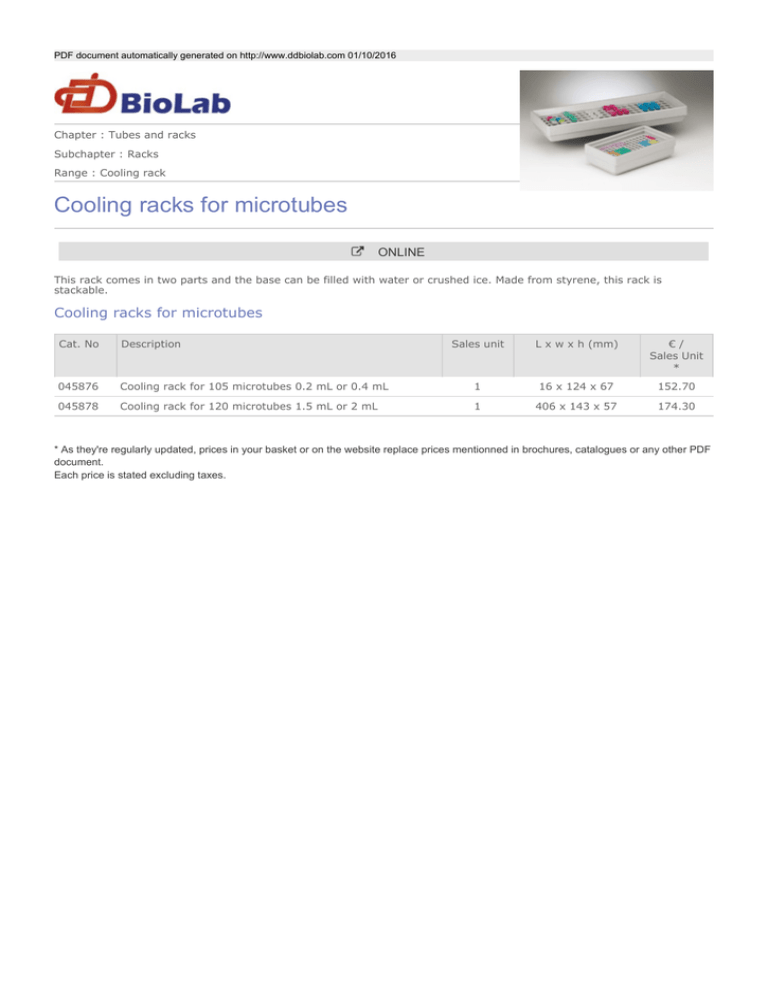 PDF document automatically generated on http://www.ddbiolab.com 01/10/2016
Chapter : Tubes and racks
Subchapter : Racks
Range : Cooling rack
Cooling racks for microtubes
ONLINE
This rack comes in two parts and the base can be filled with water or crushed ice. Made from styrene, this rack is
stackable.
Cooling racks for microtubes
Cat. No
Description
Sales unit
L x w x h (mm)
€/
Sales Unit
*
045876
Cooling rack for 105 microtubes 0.2 mL or 0.4 mL
1
16 x 124 x 67
152.70
045878
Cooling rack for 120 microtubes 1.5 mL or 2 mL
1
406 x 143 x 57
174.30
* As they're regularly updated, prices in your basket or on the website replace prices mentionned in brochures, catalogues or any other PDF
document.
Each price is stated excluding taxes.