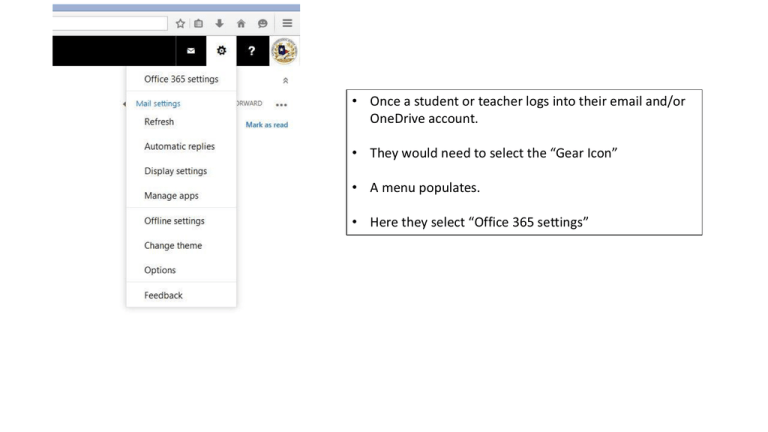 • Once a student or teacher logs into their email and/or
OneDrive account.
• They would need to select the "Gear Icon"
• A menu populates.
• Here they select "Office 365 settings"
• In Office 365 settings students would
select "Software".
• Students can now select the which
program they would like to install.