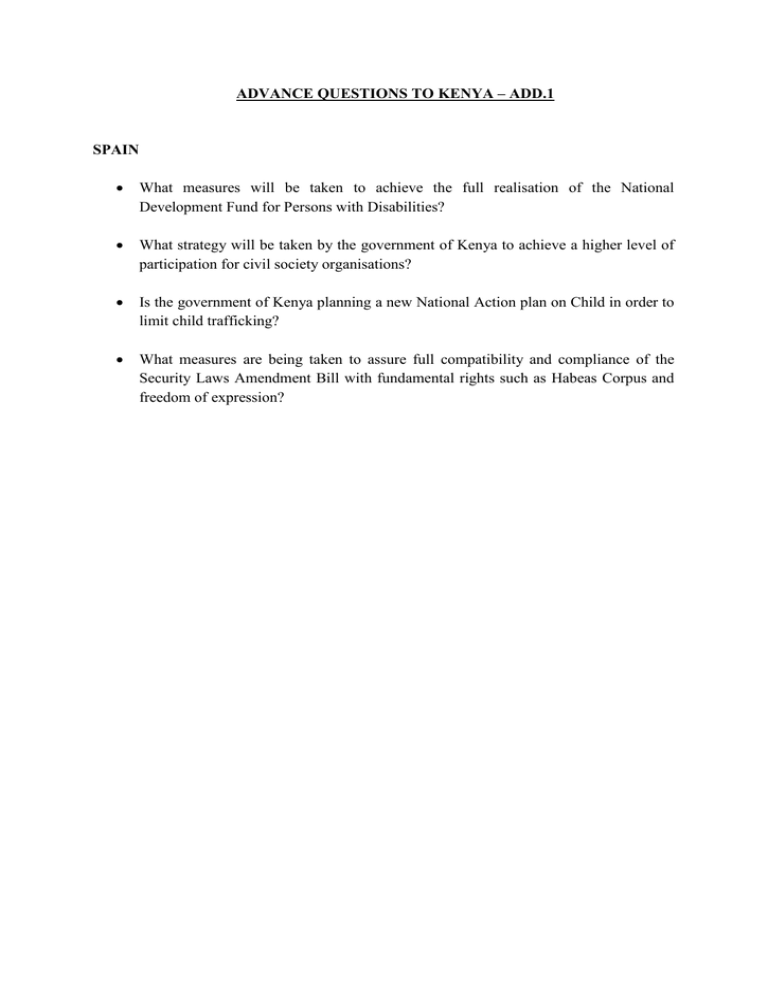 ADVANCE QUESTIONS TO KENYA – ADD.1
SPAIN

What measures will be taken to achieve the full realisation of the National
Development Fund for Persons with Disabilities?

What strategy will be taken by the government of Kenya to achieve a higher level of
participation for civil society organisations?

Is the government of Kenya planning a new National Action plan on Child in order to
limit child trafficking?

What measures are being taken to assure full compatibility and compliance of the
Security Laws Amendment Bill with fundamental rights such as Habeas Corpus and
freedom of expression?