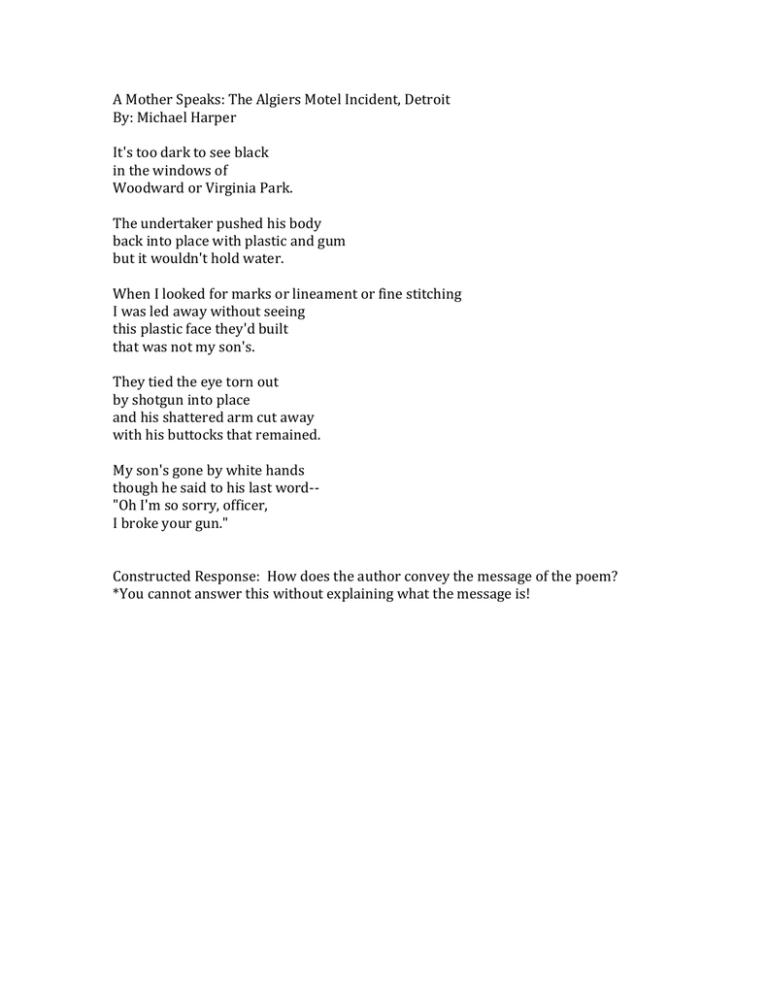 A Mother Speaks: The Algiers Motel Incident, Detroit
By: Michael Harper
It's too dark to see black
in the windows of
Woodward or Virginia Park.
The undertaker pushed his body
back into place with plastic and gum
but it wouldn't hold water.
When I looked for marks or lineament or fine stitching
I was led away without seeing
this plastic face they'd built
that was not my son's.
They tied the eye torn out
by shotgun into place
and his shattered arm cut away
with his buttocks that remained.
My son's gone by white hands
though he said to his last word-"Oh I'm so sorry, officer,
I broke your gun."
Constructed Response: How does the author convey the message of the poem?
*You cannot answer this without explaining what the message is!