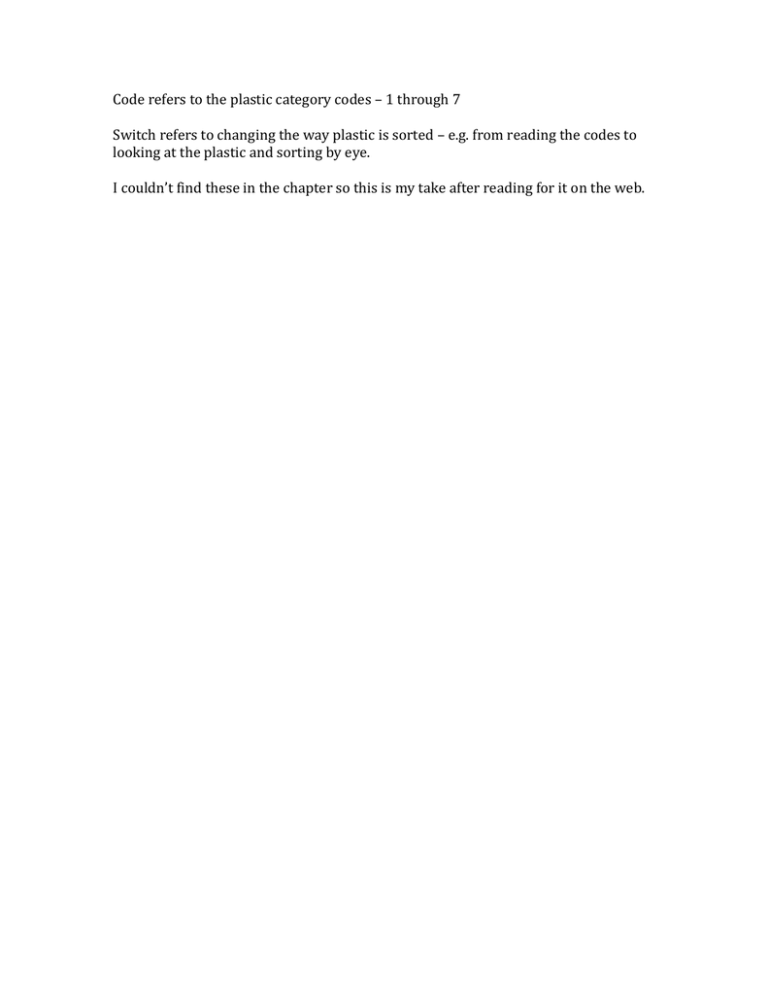 Code refers to the plastic category codes – 1 through 7
Switch refers to changing the way plastic is sorted – e.g. from reading the codes to
looking at the plastic and sorting by eye.
I couldn't find these in the chapter so this is my take after reading for it on the web.