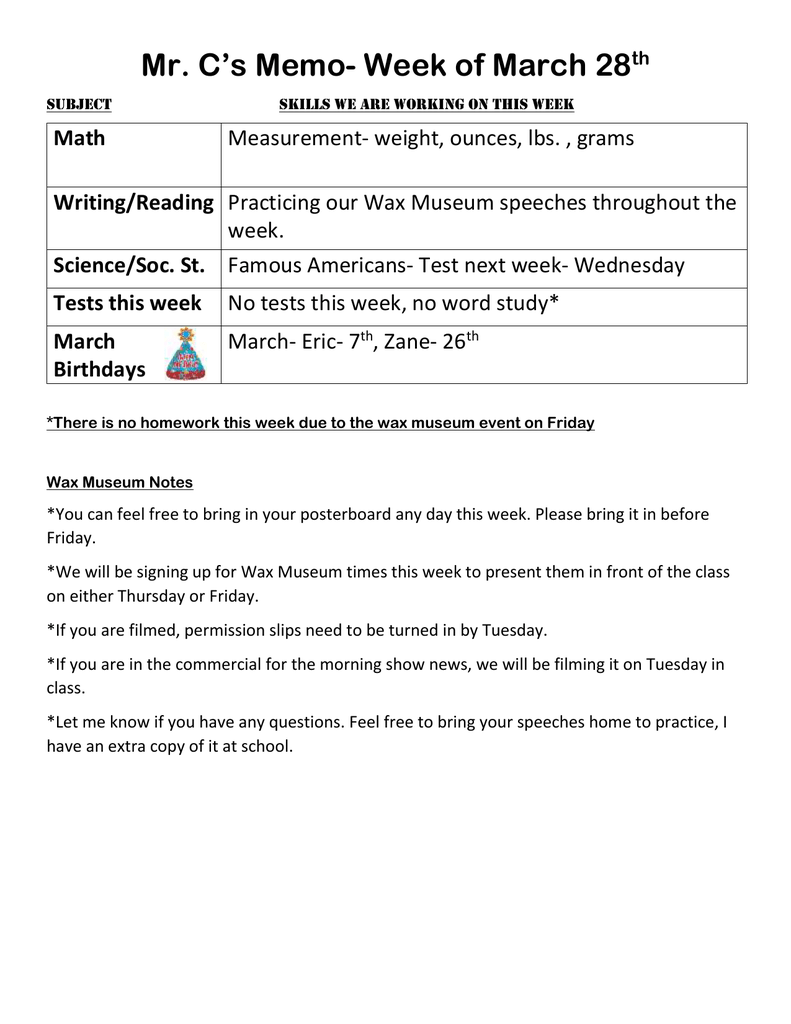 Mr. C's Memo- Week of March 28th
Subject
Math
Skills We Are Working On This Week
Measurement- weight, ounces, lbs. , grams
Writing/Reading Practicing our Wax Museum speeches throughout the
week.
Science/Soc. St. Famous Americans- Test next week- Wednesday
Tests this week
No tests this week, no word study*
March
Birthdays
March- Eric- 7th, Zane- 26th
*There is no homework this week due to the wax museum event on Friday
Wax Museum Notes
*You can feel free to bring in your posterboard any day this week. Please bring it in before
Friday.
*We will be signing up for Wax Museum times this week to present them in front of the class
on either Thursday or Friday.
*If you are filmed, permission slips need to be turned in by Tuesday.
*If you are in the commercial for the morning show news, we will be filming it on Tuesday in
class.
*Let me know if you have any questions. Feel free to bring your speeches home to practice, I
have an extra copy of it at school.